Repairing your old things, instead of purchasing something new, is a great way to both save money, reduce waste, and get more life out of your things. Being able to repair your items is a valuable, time-saving tool and there are many different places in Bremen where you can learn these skills.
KlimaWerkStadt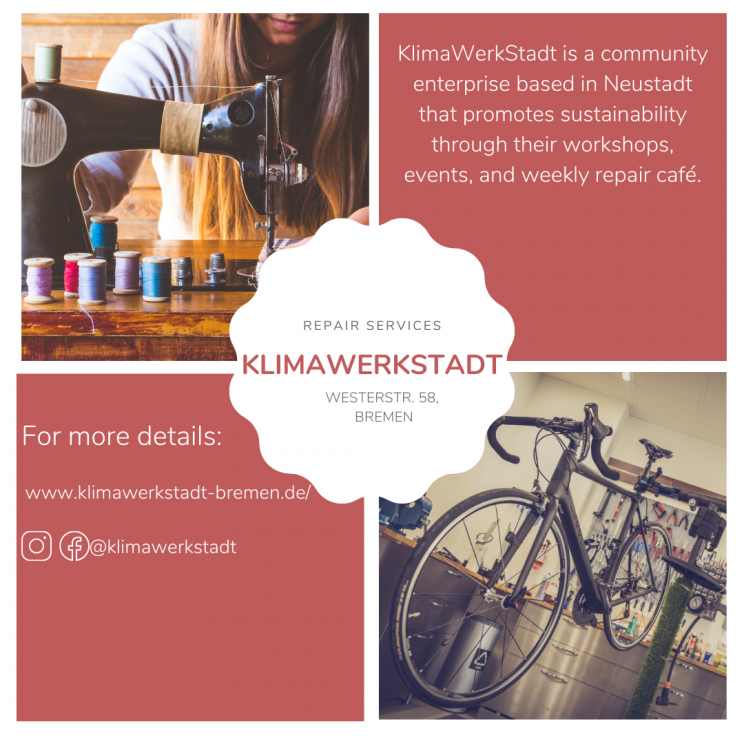 KlimaWerkStadt opened in Neustadt in 2018 in association with the urban gardening project "Ab geht die Lucie" – since KlimaWerkStadt opened its doors over 180 events have taken place, such as info evenings and workshops on the topics on climate protection and sustainability. Every Wednesday evening KlimaWerkStadt hosts their Repair Café, where you can go along with your broken bike, household appliance, or computer and get help and learn how to repair it yourself from the volunteers at the café.
Click here to view their calendar of upcoming events.
NABU Nähcafé
NABU Bremen regularly organises their Nähcafé ("sewing café"), where you can go along and access their sewing machines and learn how to repair your ripped clothing or upcycle an old shirt into something new. The group meets in Hemelingen and is a fun way to learn a new skill and do something creative.
Click here to find out where the next Nähcafé is taking place.
Leuchtturmfabrik e.V.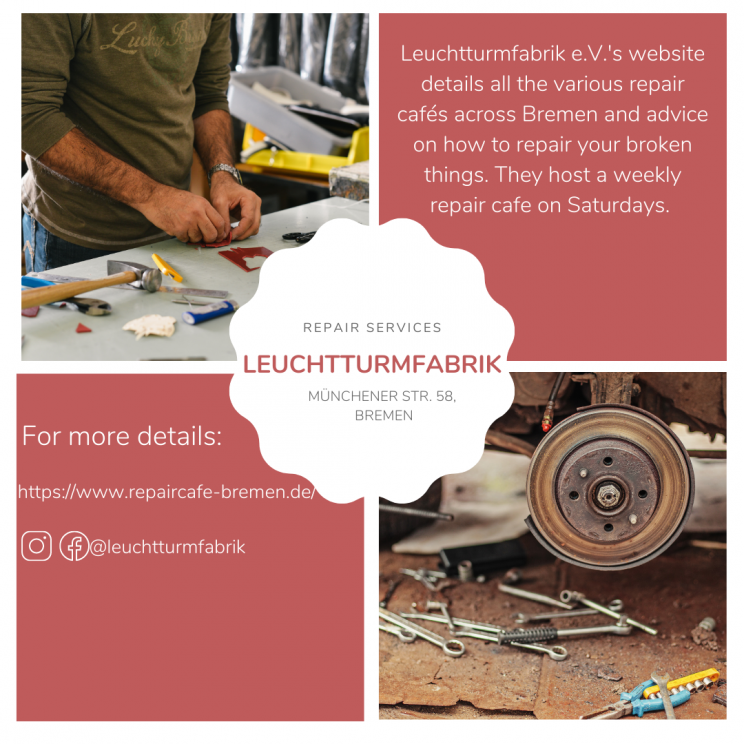 Leuchtturmfabrik is the place to go for information regarding repair cafés in Bremen. Their website is full of advice on where to go in Bremen to fix your broken things, as well as publishing some repair tips and tricks on their blog. Every Saturday morning Leuchtturmfabrik hosts their weekly repair café in their office in Findorff.
To find out more about the repair café click here.