We continuously strive to improve practises in youth work – whether through concrete tools, unique training course formats, or research and recommendations for colleagues and decision-makers. Below you can find a selection of our long-term projects.
"Trainers Library" is a KA2 project supported by Erasmus+ and aims to bring youth work and training resources closer to people who are passionate about learning and teaching. We want to do that through distance online learning. In a world overflowed with information, finding useful tools in a simple way is difficult, most of the time not free and therefore not available to everybody.
As an online resource center, "Trainers Library" aims to support improving the skills of millions of youth work professionals, corporate trainers and teachers worldwide. This project has potential to save huge amounts of resources as well as CO2 emissions that have been typically considered unavoidable when physically attending seminars.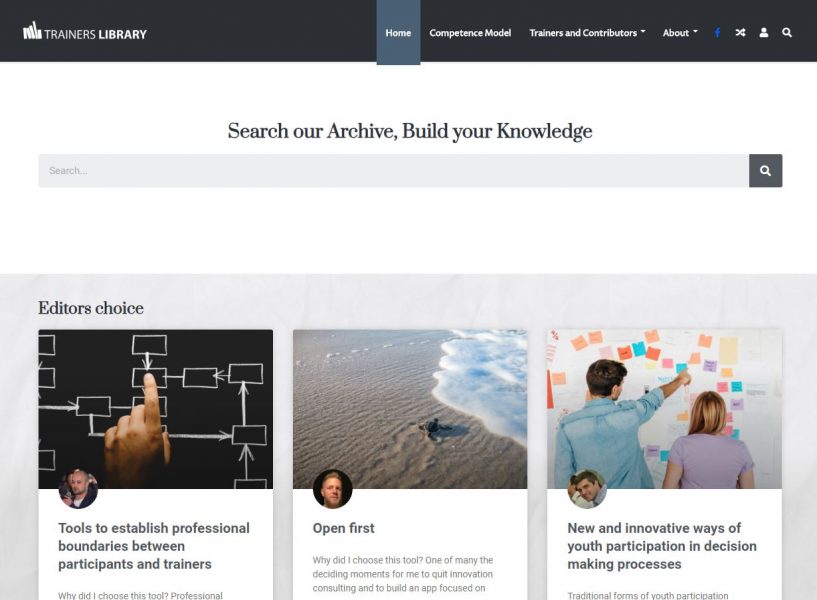 Innovation is not always about doing new things, it is also about doing what works in new ways. For NaturKultur e.V., this meant putting the trainer's personal development at the center of our organizational aim in order to deliver the best possible learning outcomes for all our participants.
"It's Up to Me", a recurrent annual KA1 training course supported by Erasmus+, is arguably the most ambitious Train the Trainers international program available in Europe, where trainees spend a week together with expert trainers, gathering all the insights they need in order to design and deliver capacity-building learning experiences like a pro. After the training, trainees are also given a mentor who helps them on their path of improving their skills for another 12 months.
After the training, and for all who are interested to keep on developing themselves as a trainer, the doors to working with us on future projects can be opened by coming to one of our "It's Up To Me" Training Courses.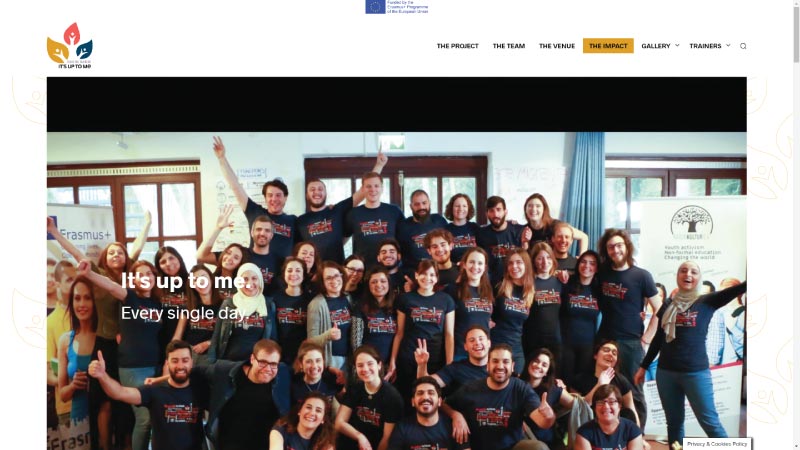 Experiences from our first online Training Course
In Autumn 2020, we organised our first online Erasmus+ Training Course  – "Digital Competencies in Youth Work". To summarise our learning and pass it on to other organisations that have to adapt during Covid-19 times, we created a video. In the video, you will find useful tips and tricks on what works and what kind of challenges you can expect while organizing online activities.
Tips for creating better online content

How we can we optimise the ways in which we use digital tools to disseminate project results? Andrei Matalyha (BlindBearProductions), who has already created lots of videos for our organisation, has summarised his experiences in a video in November 2020.
Research about project implementation in times of Covid-19

One of our missions as NaturKultur is to provide youth workers with tools and research that will make their work easier, raise awareness of issues and trends in the field, and provide examples of good practise. 
In Summer 2020, we conducted a research on young people's preferences and opinions about projects conducted under hygiene restrictions due to Covid-19.
Template for Project Management
During our Training Course "Guerilla Youth Work" in 2017, we created Templates for Project Coordinators. The aim of the tool is to help youth workers, trainers and organizers to better manage the budget and administrative tasks of organizing a project within Erasmus+ program for youth.
You can access the template Excel sheet to manage expenses here. To learn how to use the template, we prepared a Video Tutorial.
If you want to find more resources for project management, check out our booklet on this link below.
When we talk about research, usually the fields of science and business come to mind. In the field of youth work, however, it is vital to combine different insights among practitioners and stakeholders into one common mosaic of useful information.
Together with our Partners Ocean Znanja in Croatia and GoGreen in North Macedonia, we mapped the Eco-Systems of youthwork, researched the Wellbeing of Youth Workers and investigated the Legislation Pinpointing in the field of youth work.

By looking at a number of case studies from over 50 grass-root organizations across more than six different countries, the report from this Erasmus+ KA2 project maps out the different youth work organizations and the networks that they are part of, addressing themes that any individual or organization involved should be aware of.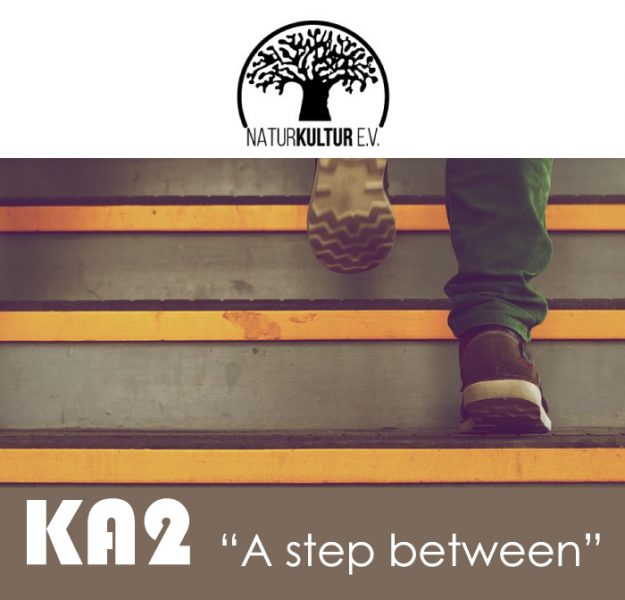 KA2 "Whitepaper on Youth Work"
In recent years, rapid changes have made many jobs disappear, whilst also creating new industries and opportunities. Even if not recognized and valued enough, youth work remains an essential part of the public service sector, because:
Societies are becoming increasingly multi-ethnic and multicultural, so young people have to be equipped with intercultural knowledge and competencies

Citizens play a very political role as more and more is expected from their choices as consumers and members of wider communities, so they have to be aware of their responsibilities and roles

Academic institutions are failing to prepare youth for an ever-changing labor market, so existing educational structures have to be scrutinized, improved and complemented
"Whitepaper on Youth Work" is a comprehensive analysis of the needs and challenges that those in the field of youth work are facing. It uncovers the realities of those who are day by day facilitating the abilities of young people to think, act, change, create and grow, making a difference to their own lives and the lives of people in their local and global communities.
The final document and the analysis are the results of a collaborative process between youth work experts and practitioners. They include key recommendations for decision-makers at the European Commission, local and national governments, and National Agencies. Our project partners were Ocean Znanja in Croatia and GoGreen in North Macedonia.
"Whitepaper on Youthwork" is a KA2 project supported by Erasmus+.