We are an international team who came together from all parts of the world to nurture our passion for making a positive change in our society. At NaturKultur e.V., we are co-creating a lifelong learning environment with and for everybody involved. We like working together and love what we do, which, with the common values that we share, makes it a perfect mix.
We are the people behind NaturKultur e.V.: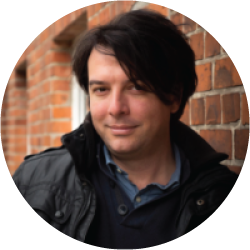 Darko is the president of NaturKultur e.V. and the main person responsible for KulturHaus. At the age of 19, he started doing youth projects in AIESEC. Since then, he has realised hundreds of successful youth projects in Europe and Africa. He is an organisational developer in charge of development of both NaturKultur e.V. and KulturHaus, managing the teams, responsible for key projects and activities and relations with external partners and donors. In the past, he has been a University assistant and lecturer in Strategic Management and Leadership, a consultant for development of small and medium enterprises in Europe and Africa, and an entrepreneur. His focus is on the strategy and development of organisations, training and development of leaders and trainers, and the creation of systems that will bring sustainability to the organisations that are organising youth and educational programs in Europe.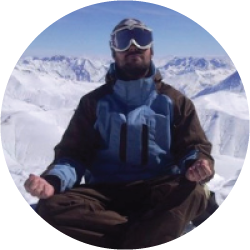 Žiga also shares the presidential role in NaturKultur e.V. and is currently co-managing KulturHaus, a social enterprise run by NaturKultur e.V., where he is also responsible for logistics on NaturKultur' e.V.'s projects. Žiga enrolled in the international youth leadership organisation AIESEC, where he got the experience of organising/co-organising/leading learning events and conferences while being responsible for recruiting/preparing/sending students for their traineeship abroad. In the past 10 years, he has been exploring the field of online marketing and sales in four different companies.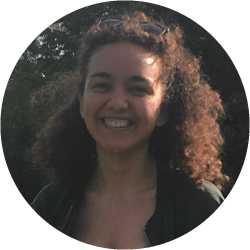 Irma is responsible for our European Solidarity Corps (ESC) volunteers who we send abroad. From 2020 – 2021, she was the ESC Hosting Coordinator for our projects in Bremen, and from 2018 – 2021, she was sending young people on youth exchanges and training courses abroad. Irma spent her 12 months of EVS in Zugdidi and Tbilisi, Georgia, in 2015/2016, where she discovered her passion for different educational philosophies and methods. In 2019, she graduated with a BA in Education and English from the University of Cambridge, UK. From October 2021 onwards, she is studying an MA in Education in Berlin.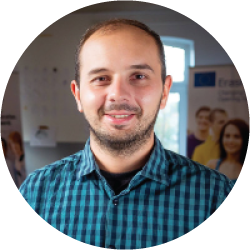 Aleksandar is the main person responsible for coordinating all mobilities in NaturKultur. He is vice president and co-founder of NGO Ocean Znanja. Aleksandar has been actively doing youth work since 2013 and has since participated, organised or worked as a trainer on more than 60 projects in Erasmus+/Youth in Action. He is facilitating and leading international workshops in Germany, Croatia, and other countries. After getting his master degree in marketing, he worked in big companies such as Booking.com and IPSOS. His main focus is on team building, teamwork and development of an entrepreneurial way of thinking.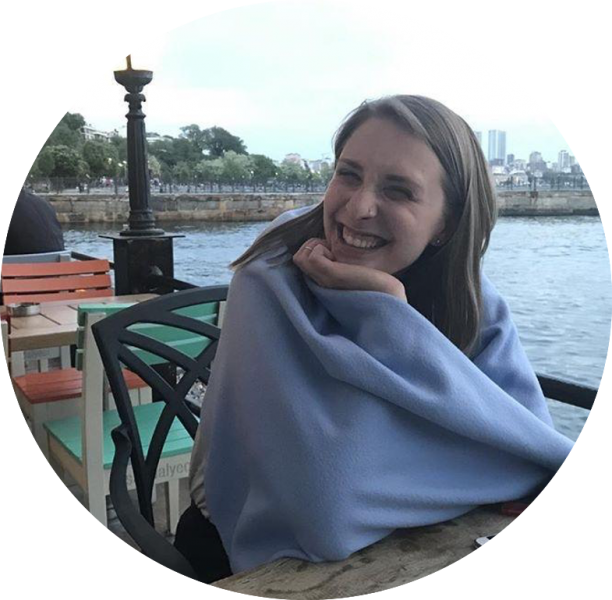 Lina is working as coordinator for ESC hosting projects with us in Bremen and the Sending Coordination for all NaturKultur e.V. projects and outgoing mobilities, such as youth exchanges and training courses. She joined our team in August 2021. Lina has a master's degree in education, began working in open youth work during her studies and has been working in that field in the past 8 years. In 2017, she did her EVS in a youth organisation in Turkey. Her work focuses on vocational orientation, inclusion and experiential education. She has worked as project coordinator and facilitator on several Erasmus+ youth exchanges. In 2020, she was also involved in three digital international encounters, where she worked a lot in the field of media education and received further training in digital education.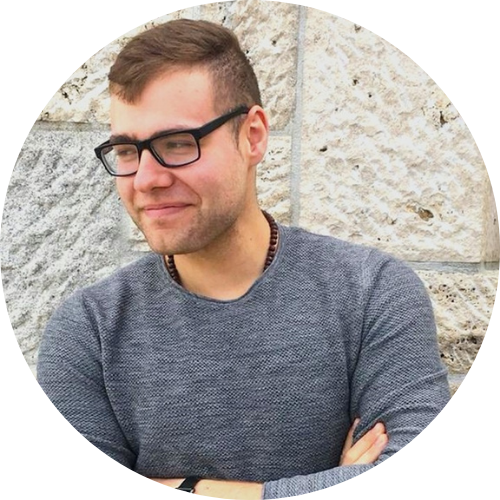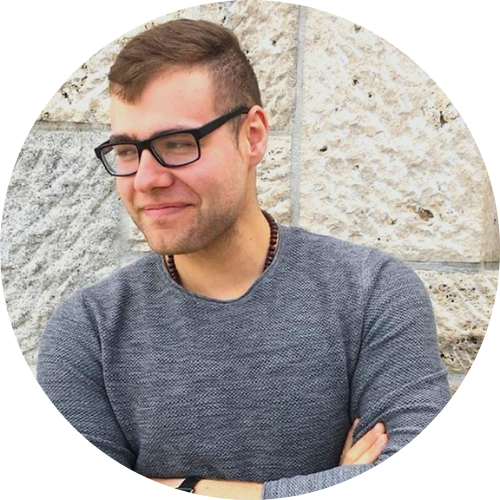 Andre is a project manager responsible for the coordination of educational mobilities, including the development and facilitation of workshops that tend to apply non-formal education and experiential learning cycle principles. He has experience working in the field of education and human resource development for different organizations since 2013. During these years, he received his Bachelor degree in International Business Studies and has developed and implemented various workshops focusing on interdisciplinary topics including e-learning, intercultural competence and (social) entrepreneurship.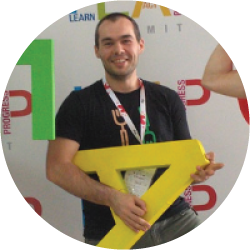 Branimir is a trainer, being a great supporter on different projects in different ways, from writing, facilitation and training, to coordination and logistics. He co-founded the NGO Ocean Znanja in Croatia in early 2014 and has been working on youth mobility projects since then, writing applications and delivering workshops. Branimir started working with NaturKultur e.V. in 2016 as logistical support and cook on projects. He has a degree in German and Ukranian language studies and in Ethnology and Cultural anthropology from the Faculty of Humanities and social sciences of the University of Zagreb.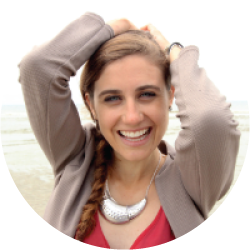 Cecilia works with migrants and refugees, primarily youth, in theatre and provides creative performance art as a mechanism for voice, empowerment, and community building. Cecelia graduated with both a journalism and international studies degree from the University of Arizona and moved to Cambodia in 2013, where she worked as a reporter for three years before beginning her master's degree in Migration and Intercultural Relations. In her masters, she specialised in Applied Theatre with youth refugees and has given talks on the subject at various conferences around Europe. Her passion for theatre has taken her around the world, where she has worked with various groups in theatre, film, and performance as well as directed productions in schools and theatre groups.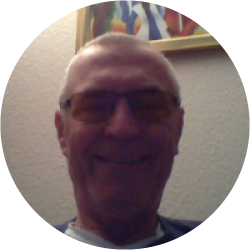 Hans-Gerd has a central role in the management of KulturHaus. His responsibilities vary from taking care of the groups in KulturHaus, the maintenance of the house, and external communication with customers. Hans-Gerd has a great deal of life experience ranging from working for an insurance company to co-running a nursing home, and is full of passion for life and passing it on to the younger generation. He loves motorbikes and dreams about living in Florida.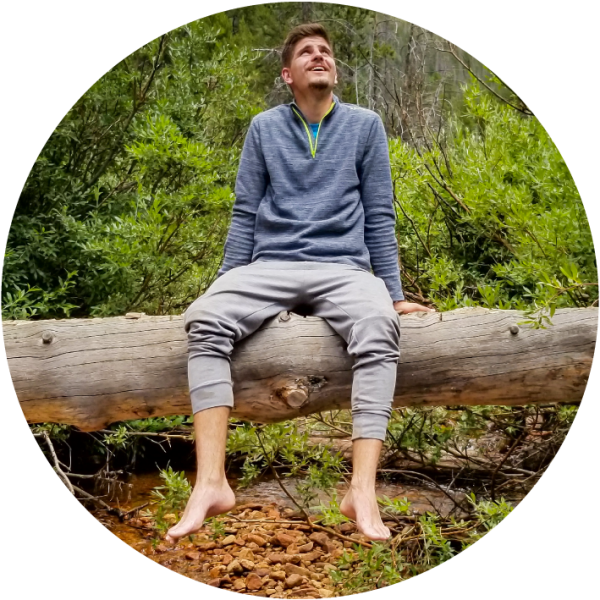 Juraj is currently working as part of our logistics team, helping to bring the best possible balanced culinary experience for our participants and the team during our Youth Exchanges and Training Courses. His biggest passions are cooking, traveling and photography, which he loves to share with everybody. He is currently running his own environmental Solidarity Project with his group in Zagreb, Croatia.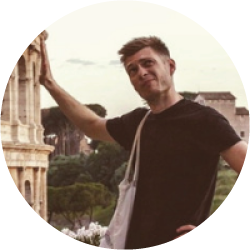 Andrei is currently responsible for creating photo and video content for NaturKultur e.V., such as documentaries, tutorials, and project after-movies. Andrei graduated from the Baltic Film School and worked in professional film sets in a variety of commercials and corporate videos. He excels at directing, camera work and video editing.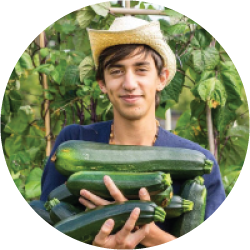 Nico is managing the Facebook communities on two pages of NaturKultur e.V. – 'Trainers Library' and 'It's up to me'. He currently studies Politics & Philosophy and has been involved in the past in party politics and direct democracy workgroups in Spain. Nico is passionate about communication and innovation and has collaborated with different youth and environmental organizations, training and doing media work. He is also an amateur gardener and public speaker. He will contribute to the organic garden of KulturHaus.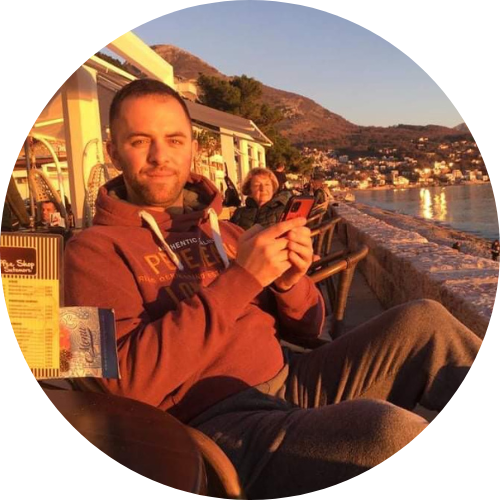 Slobodan is working as a facilitator on some of NaturKultur´s projects that are closely connected to European politics. He is also supporting remotely with other types of project and organisational work. He co-founded an NGO in Montenegro in 2019 called Forum for Individual Transformation, which is focused on the empowerment of individuals. Slobodan has been involved with NaturKultur e.V. already since 2016 as the organisation's first Erasmus+ intern. He has a degree in Administration and European Studies and he teaches German language. He is passionate about astrology.
Chrysa is one of our ESC volunteers responsible for content creation and social media. Her role is to promote the philosophy and the actions of the NaturKultur community through different platforms online. She studied Translation and Foreign Languages and also has professional experience in the fields of art, social media marketing and communication. She has a passion for photography and filming.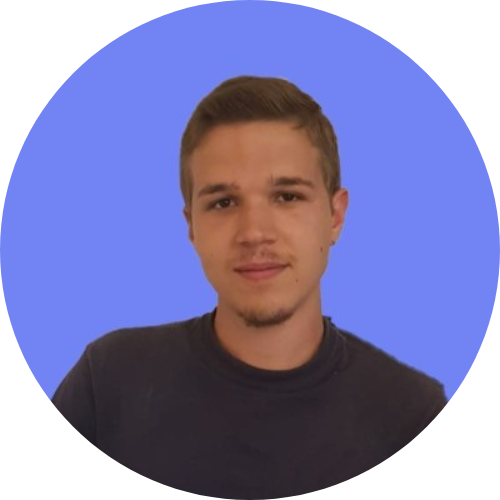 Natan is our ESC volunteer at NaturKultur e.V. He is responsible for social media accounts and content creation for the organization. He studied graphic design, digital marketing and new communication techniques in Italy, his arrival country. Natan had the opportunity to work as a communication manager for 1 year, where he could increase his skills in the graphic design and social media field. He likes hiking, learning, traveling and music production.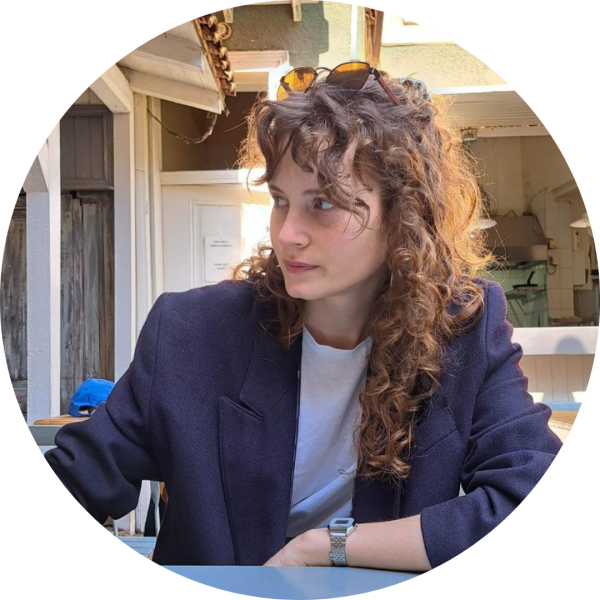 Anja is our sending coordinator. She is in charge of sending (young) people on different international projects – Erasmus+ youth exchanges and training courses, as well as ESC programmes. She comes from Serbia, where she finished her master's degree in Educational Psychology while getting experience in youth work, as well as project management. She did her ESC in 2022/23 in NaturKultur e.V. as a local connections volunteer. In her free time she likes to play piano, volleyball, ride a bike, do yoga, read, travel and philosophize.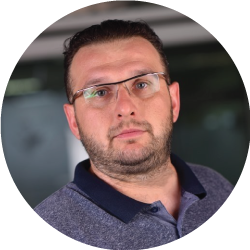 Aleksandar is our webmaster and IT administrator, taking care of the platforms that we manage and the safety our computer network. He has developed and is maintaining our websites of NaturKultur, Train the trainers – It's up to me, KulturHaus and the Trainers Library. Aleksandar has many years of experience in the IT sector working for variety of companies in many different countries. He specialises in web design and development, visual design, user experience (UX), user interface (UI) and branding.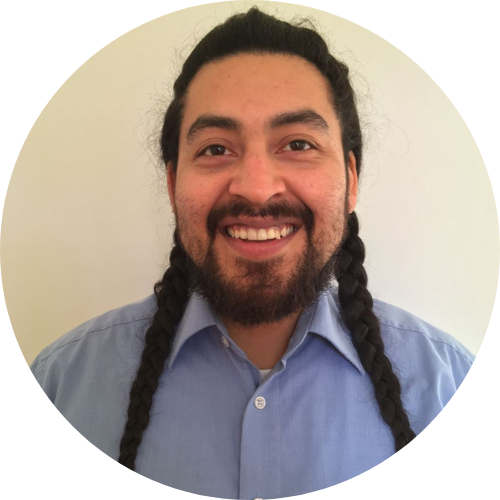 Samuel is our local youth work coordinator. He is working close to youth in Bremen, supporting them in creating and executing local actions to address various topics including EU youth policy, Migration and Refuge. He received a B.A. in Literature with a concentration in Spanish and Latin America from the University of California, Santa Cruz. In 2018, he received a M.A. in Intercultural Conflict Management from Alice Salomon Hochschule in Berlin, Germany. Since then, he has been working in non-formal education with local NGOs facilitating activities, workshops, trainings, and Erasmus+ funded projects on the topics of identity and migration, creative writing, combating discrimination, and storytelling. Samuel has a passion for cooking, listening to music, and traveling to appreciate the cultural diversity of the world.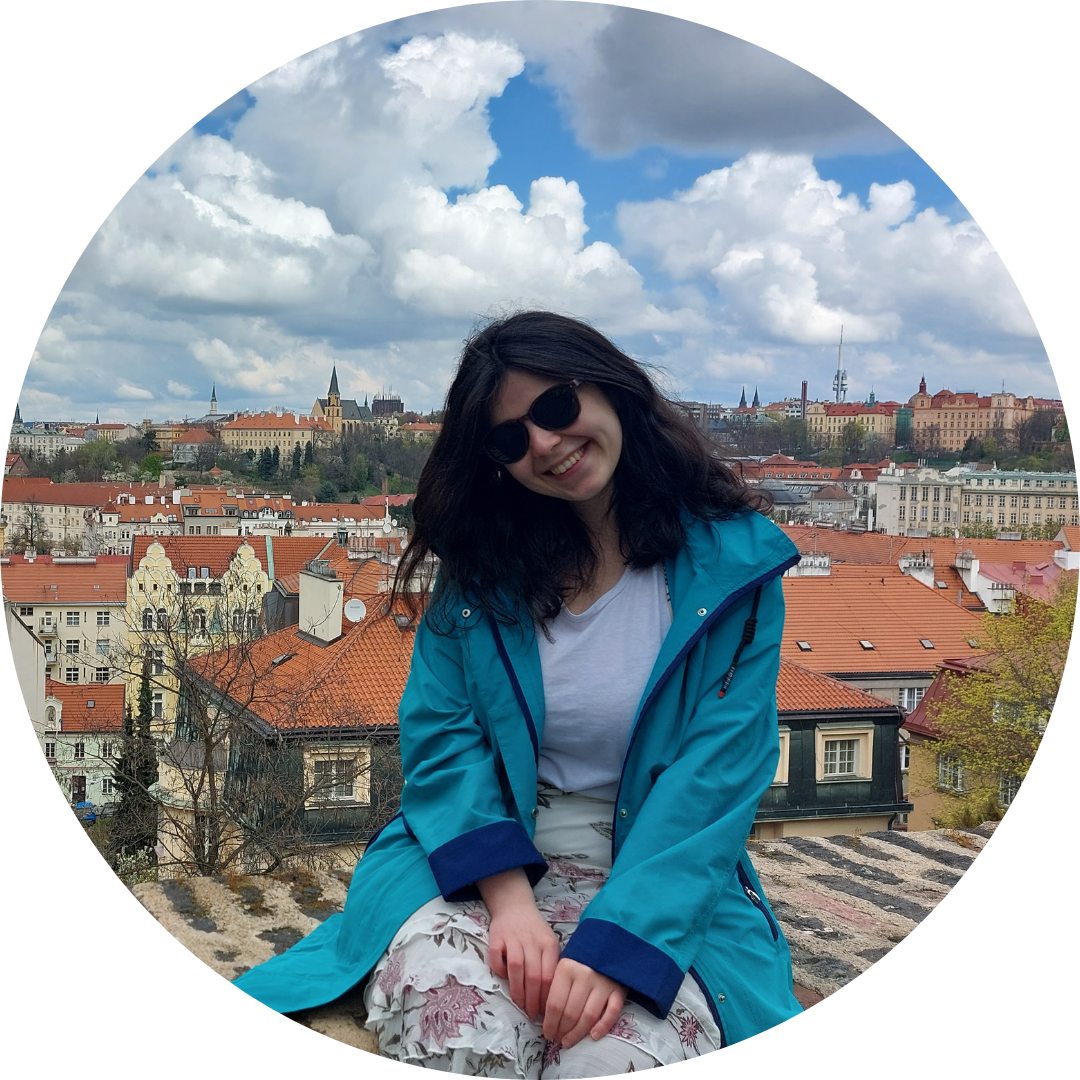 Ana is our ESC volunteer at NaturKultur e.V., working on establishing networks with various organizations in Bremen and spreading the word about volunteering activities and different projects among local youth. In her home country, Georgia, she graduated in International Relations, and before starting her Bremen journey, she managed projects at a research center. In her free time, Ana enjoys taking long walks with some indie music playing in her earphones; she's also passionate about dancing and photography.
Jürgen and Kerstin Stephan
Honorary President and Founder