While the last month was quite filled with new experiences, this month started rather boring with the schools and shops still being closed and the new measurements taken prohibiting also water sports. Being very limited in the options this meant spending the working time either on computer work or on finishing the paintings in the schoolyard. When the weather got warmer and sunnier, the garden of the house became more attractive and permitted to enjoy the sea at least from far. Wanting to make use of the space, I planted some chickpeas and was happy when they started growing.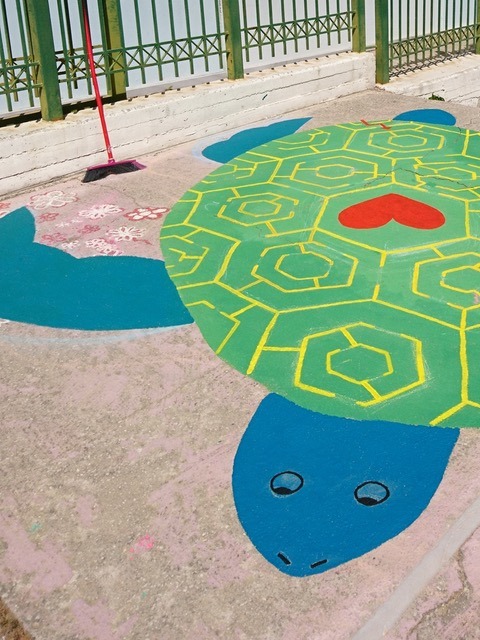 On the walks with our dog Χοσέ, it was visible that spring finally arrived on the island making different colourful flowers bloom every week. Even though we were not able to see the well-known tulip fields of the island, it was impressive how many different flowers could grow on the dry rocky ground, ranging from chamomile and daisies to bright red poppyand purple mallow. But my favourite flowers are clearly those of the orange and lemon trees growing in almost every garden. They spread the fresh and lovely smell that have come to love.
The most important event in April is of course Easter, THE holiday in Greece. However, as all events were cancelled, the Easter holiday was mainly calm, there was not much more to do than relaxing in the sun, exploring the awakening nature and doing all those things that one usually decides to do at another time. The local people seemed mainly upset that the famous rocket war, in which the people try to hit the churches' bell towers with self-built rockets, would not takeplace and got rid of the already fabricated rockets on windless evenings. As it turned out, they kept enough of them to shoot them from their balcony trying to hit the bell towers at midnight before Easter Sunday.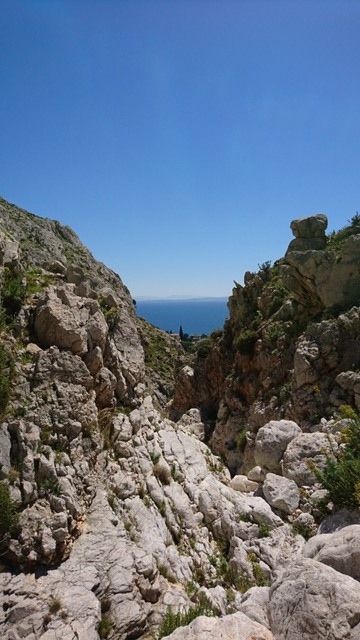 After enjoying the spectacle, it was time for another Greek tradition: crack the egg (or τσουγκρισμα "tsougrisma" in Greek). All you need for it is one boiled egg which is died red per person. The eggs are tapped on each other and the egg that does not get cracked by the others wins, but only the pointed and the flat side of the egg may be attacked. The game is fairly easy, everyone chooses an opponent and the eggs are being tapped on each other, once on every side. As long as the egg is not cracked on both sides, it can still participate in the game. The last egg not being completely cracked wins and it is said that the winner will have good luck during the year. So, if you want to try out this tradition, choose your egg wisely!
Lea
Lea is part of our project "Global Change Makers", financed by Jugend für Europa and the European Solidarity Corps Programme.