Soo, my volunteering project is over. But the energy and the motivation that this experience had been offering to me for the past 12 months is still ongoing. I have been volunteering at Theater11 in Bremen for the past year. This theater has a great mission that I really esteemed; to help young people with an immigration background and people with fewer opportunities in general to integrate into society through the art of theater. My tasks at the theater were kind of limited into office work. I was mostly helping with applications for Erasmus+ projects, applications for funding, accounting and archive of documents and logistics. In addition, in the framework of the project, four more volunteers and I organized a music concert in Bremen, called 'Museak', and the proceeds of it were given as a donation to the NGO Sea-Watch.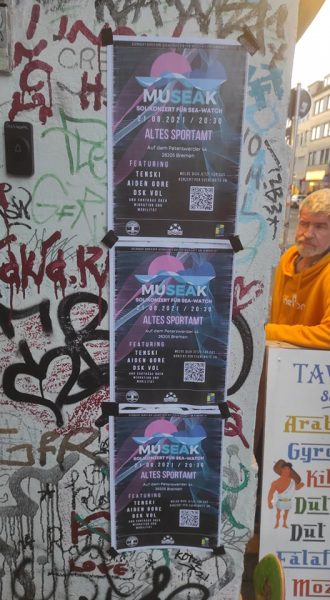 Apart from the work at the theater, my volunteering experience contained a lot more beautiful and remarkable moments that I will always have in the back of my mind. But let's take things from the beginning. When I arrived at Bremen, the second lockdown was already there and since I had already experienced another one few months ago, I knew more or less what to anticipate so I didn't have high expectations. However, something completely different than what I was expecting was waiting for me in Bremen. A bunch of new and old volunteers was already there and welcomed me in the nicest way. Immediately, Bremen felt like a place where lots of new experiences, friendships and fun moments will soon take place. This second lockdown in Bremen was completely different than the previous one, since even though shops and bars were closed, there was a whole new city to explore as well as many new cultures that I met through my new friends. That was a period when I really enjoyed spending time in our little neighborhood, where the three houses of all the volunteers are so we could make visits to each other, movie nights, dinners, spending NYE and birthdays together.
Soon before we even realize it, summertime came, and new volunteers arrived. The group became even bigger and while the weather was getting better and better, we were spending much time at Bremen's beautiful river. That was a new kind of summer for me, since a hadn't swim in rivers or lakes before and hadn't really spent time near them neither. People were asking how I could replace summer in Greece, where I come from, with summer in Germany. And the answer is simple; I might didn't enjoy the sea and the sun of Greece, but the company of the people was warm enough. 
All in all, that was my ESC experience in Bremen; warm [mostly metaphorically], full of new experiences, adventures, internal and external explorations. I learnt lots of new things during this year -the most important one should be that I finally leant how to ride a bike. Through living together with four more international people, I also learnt how to show patience and respect to other people's cultures and habits that are different than mine on a daily basis. Through meeting the German culture and lifestyle, I learnt how to try to be more friendly with the environment, how to recycle properly -and how to listen to good techno. 
My ESC is a very important part of my life and I wouldn't change the place or the people, even though we had to go through another lockdown altogether or to enjoy summer without hot sun and sea. The people around me and this friendly and alive city made this experience unforgettable.
Katerina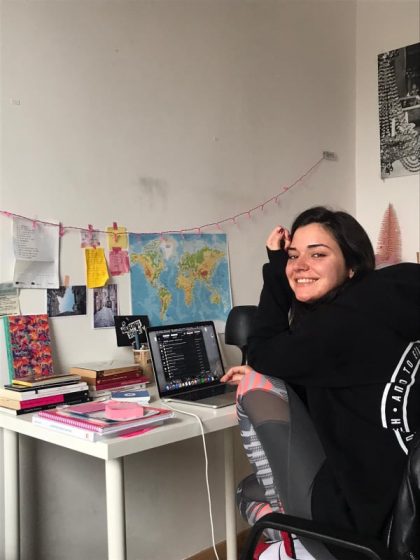 Katerina is hosted by Integration durch Kunst e.V. (Theater11) on the project  "From Global to Local", financed by the European Solidarity Corps and JUGEND für Europa.