Hey everyone!
My name is Katerina and I come from Athens, Greece, where I am studying theatre studies [which is related to the history and theory of theatre, and not acting].
Until last year I was working in theatres in Athens and renting a flat in its beautiful centre. Soon, however, Corona took all of these away and I felt kind of lost I would say. That was the time when I decided to apply for an ESC project abroad.
I always wanted to participate in an ESC project, but never planned it or even thought when and where I would like it to be. It was always a future plan.
In the Fall of 2020 was when I decided to go for it and actually started searching for opportunities online. That's how I found this volunteering opportunity in Theater11 in Bremen, offered by NaturKultur. I only knew that I wanted my ESC to be related to theatre, but haven't really considered the place, the language or the project's duration. I googled "Bremen" and after watching some photos of this cute, small city in the North of Germany, I decided to apply.
Now, I am a volunteer at Theater11, a theatre which is a cooperation of German and Russian theatre trainers, directors and people who love theatre in general. It was founded in 11/11/2009 [this is where the name comes from], and its aim is to help children and young people with an immigration background to integrate through art. Theater11 creates a safe space for the youth where they can feel part of a wider group with a common love for theatre. It provides support to those who struggle with German language and people who are considered as society outsiders. The primary mission of Theater11 is to encourage the youth to explore diversity and empower them to get the feeling of self-confidence.
Being part of an organization with such a beautiful aim is something really rewarding.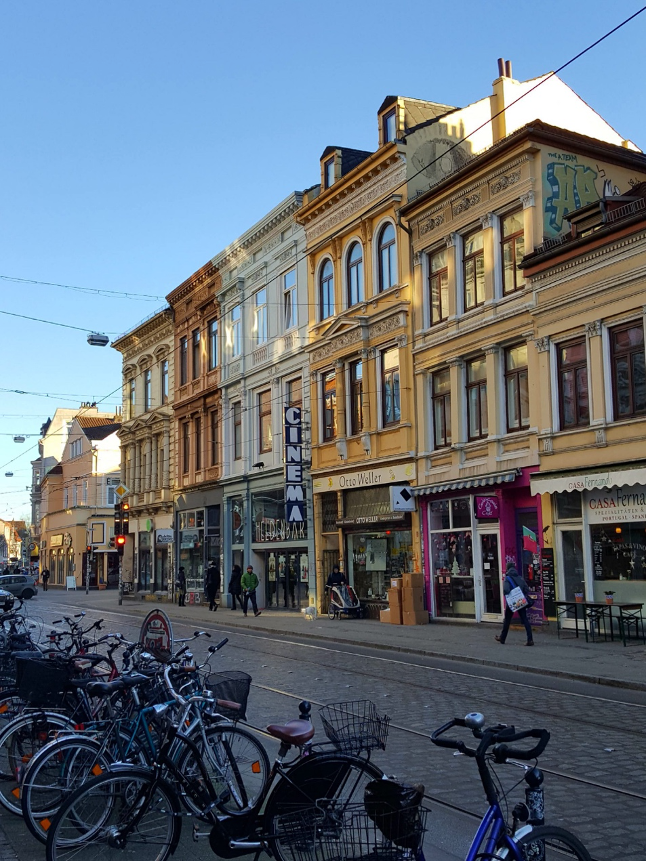 I live in a house with other 4 volunteers, which became home. Spending time with my flatmates became my favorite activity and everyday life goes really smoothly even though the restrictions have limited lots of our options in the city. Close to our house there are two more houses of volunteers, which makes it our little neighborhood.
To be honest, in the beginning of my project I had doubts, I wasn't sure if I did the right choice of country, city or project, and I was uncertain if my decision was more spontaneous that it should. However, after some time I adjusted completely and was able to see what this project has to offer me; a very friendly and alive city, amazing people from all around the world who became friends to me and a project with a great cause.  Today, after a few months of living in Bremen, I am certain that I wouldn't change the place or the people for any other in the world.
Katerina
Katerina is hosted on our project "From Global to Local", financed by the European Solidarity Corps and Jugend für Europa.
Curious to read by more by Katerina? Check out her blog on YouthReporter!