Who would have thought that the pictures, which I was fantasizing in my mind about my life in Europe, would become so real. The vision, which I had in my past, came true. So, Mom, I am finally in Europe!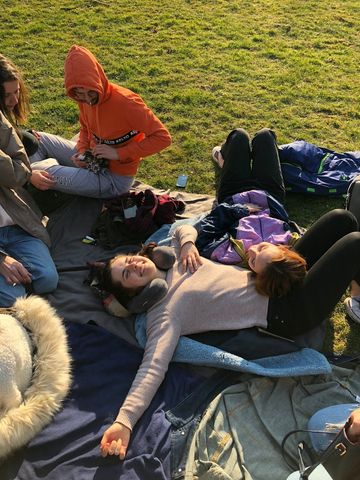 My first two months in Bremen  were not perfect, I could even say that they were synchronized with the Bremen winter. It was gloomy and rainy, but you could even soak up the sun on special days. Thus, I would describe my mental health during those days. Almost 2 months I was sticking at home, moreover, I had to be in quarantine 3 or 4 times. I can't give accurate figures because they were one after another, but anyways, I had sunny days between them: riding a bike, going shopping to discover the city, meeting new people, parties, being supported by close people (want to say Herzlichen Dank to my mom, sister, Sanja, Lou, Marie and Eli) and certainly my first volunteer tasks, which helped me to escape the almost gray everyday life. Also, I want to mention Lina and Ziga, who helped me during those dark times. 
My life started blooming at the same time as the spring began. I got fully vaccinated, it allowed me to completely socialize in Bremen because I could visit new places and participate in the events, which my organization arranges. Undoubtedly, it helped me to catch the fresh wind in my life because I could explore another part of Bremen, be in new varied environments and make new friends and acquaintances. I have already obtained new experiences, for example, being at the doctor, opening a bank account, moving into a new house and discussing flooding problems with neighbors in the German language.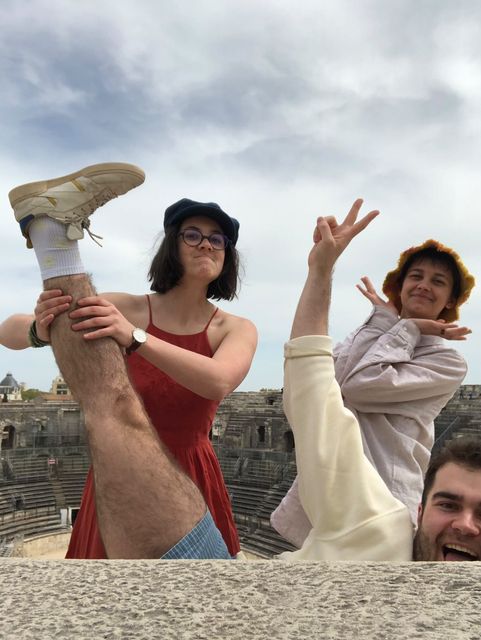 Since flowers have been blooming in Bremen, I have already visited Wurzburg and South France. Those trips were first for me after 2 years of an outbreak of covid and they were incredible! I fell in love with Wurzburg and I lost my heart in South France. Travel to South France was a novelty for me because I was deepening completely in French culture (thanks Marie for diving into French culture, she is a great guide). And I hope I will have more opportunities to discover new places not only in Germany but outside.  
Sometimes thoughts pop into my head and I ask myself what would happen if I had chosen another  project. Honestly, I can't answer this question and don't want to. But I know for sure that this project helps me to reveal my soul and my personal needs, and meet astonishing people! And finally I can say that I began to catch vibes of moments because nothing is forever. 
Catch ya later
Efim 
Efim is hosted by NaturKultur e.V. on our project financed by the European Solidarity Corps and Jugend für Europa.