NATARAJA is a Sanskrit word that means the king of dance. It is truly the divine dancing aspect of God who defeat the demons by dancing above them. It represents the eternal flow, the primitive blow that maintain the creation together and guarantees that the sun will rise again every day. The whole creation is a dance, we are in fact dancers who are trying to find what the correct music is.
Let's dance together is a youth exchange project which took place from October 12th until October 22nd 2019 in Fužine and Rijeka, both cities located in northern Croatia. Youth Teams and representatives coming from different countries and backgrounds. National delegation teams from Spain, Germany, North Macedonia, Lithuania, Croatia, Italy and Greece as well as special guests coming from Moldova, Colombia, Egypt, and Romania. All of them people who enjoy dancing and sharing time and experiences with new cultures, as well as collecting unforgettable moments and lifetime anecdotes.
Our home for 10 days was a warm comfortable house in the beautiful village of Fužine, in north-western Croatia. We did a one-day visit to Rijeka where we had the opportunity to take part in a Capoeira Roda. The fact of having the house in Fužine available just for our group helped us create a strong bound from the very first day and this bound kept us together through all the exchange. Every day one country was in charge of showing the culture of the nation by means of food, drinks, dances, music, stories, games. This made our evenings so enjoyable that every day we would stay up very late to take part in all activities.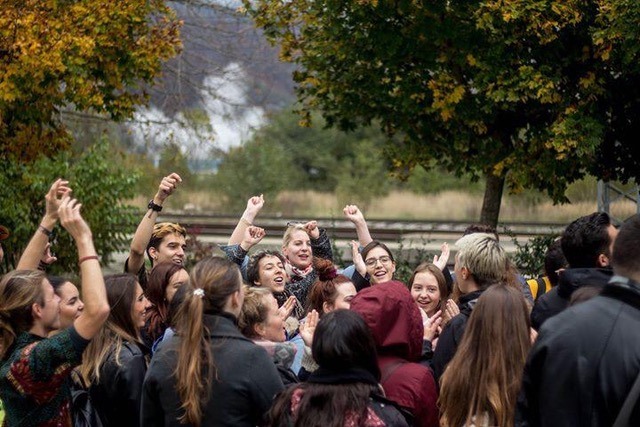 During the day different activities were being developed by all participants. At the beginning, the trust building and get to know each other games allowed us to open ourselves to the others. First, the activities were not very related to dance but this changed in the next days. Every time we were dancing more and more and the experience was getting better. Moreover, different workshops were offered by some participants; we had during the exchange: Beat boxing lessons, Yoga and Qi-Gong sessions, walks through the mountains, lake dipping (=swimming!), languages conversation clubs, "how to make a good massage" lesson, karaoke, songs, dances. Theater, music and all forms of art. This made the exchange so enriching and so diverse that the atmosphere inside the group was full of kindness and a will to have fun while dancing.
My reason for taking part in this event was that I was curious to learn dances from other countries and cultures as well as the opportunity to speak different languages with people from countries I still did not know. I had tons of fun, I met amazing beautiful people, I got better at speaking languages and dance showed me a wonderful perspective of life.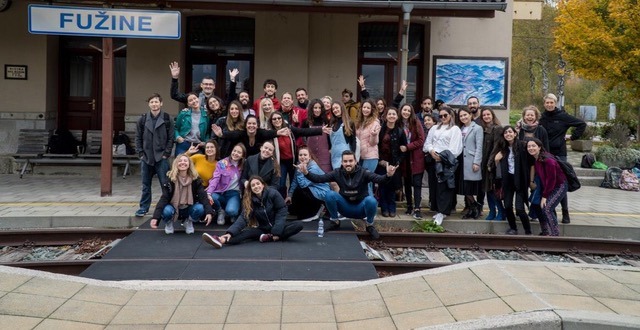 Now back in Germany I am showing what I learned and teaching the dances from this youth exchange. It is lovely to see how people have a great time while learning the dances. I am happy if they are happy. I want to thank NaturKultur e.V., Ocean Znanja and #ErasmusPlus for creating these spaces where youngsters can achieve an amazing personal growth while knowing new cultures and meeting new people. That is definitely and outstanding and meaningful way of learning. Let's keep dancing together.
Nicolas, Marina, Rouven, Olga, Anneke & Abanoub