Hello my name is Katharina, but everyone calls me Kathy.
I'm from France and I'm doing a 10 months volunteering project in Bremen, at Deutsches Tanzfilminstitut Bremen.
I always have been interested in cultural exchanges. At 8, I had my first school exchange in Italy and though I didn't speak italian, it was a great experience. Since then, I took part in 5 more school exchanges and after school I continued in different ways, like Erasmus or the platform Workaway. All my experiences were very different but rewarding, each one in it's own way, like the one right now here in Bremen.
It's the first time I'm living in a house with 4 people and I must say it's great. I was a bit afraid because I'm a person who sometimes needs being alone, but it wasn't a problem at all. Especially in the situation with the Covid-19, it's really an advantage because you never feel alone.
It's also the first time I work in a Dance Film Institut. When it was still possible, we were filming dance performances and now I'm working on editing videos, and mostly creating content for the social media.
Even if it's not possible to enjoy the city as much as we want to, I'm still enjoying my time here. Especially with the bike rides in the countryside, like in Blockland, an area in Bremen I really love.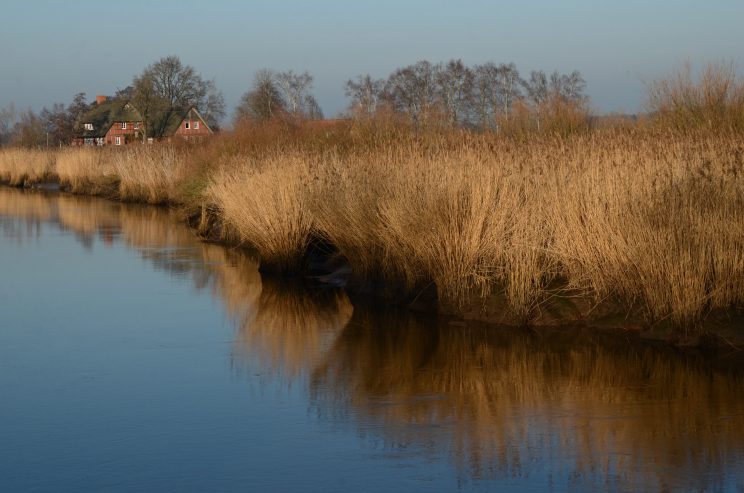 Also with the volunteers we have an amazing group, we organized a lot of activities, games, even if only online right now. I spent my first Christmas without my family, with the volunteers and I must say we had an amazing time.
So of course I would recommend to everyone to participate in a volunteering project. It's a unique experience where you can learn a lot, with regards to your personal project, seminars, workshops, people you meet from all over the world. Actually it should be mandatory because it makes you so much more aware of everything. just go for it !
Kathy
Kathy is hosted on our project "Visibility of NGOs", financed by the European Solidarity Corps and Jugend für Europa.
Copyright Images: Katharina Guillon