13.11.2018 
The Weser Kurier visited our Panel Discussion on the future of Europe as part of our Erasmus+ Youth Exchange "EU Between the Challenges and Benefits" and published an article about it.
Our event was also featured in the Hamme Report:
1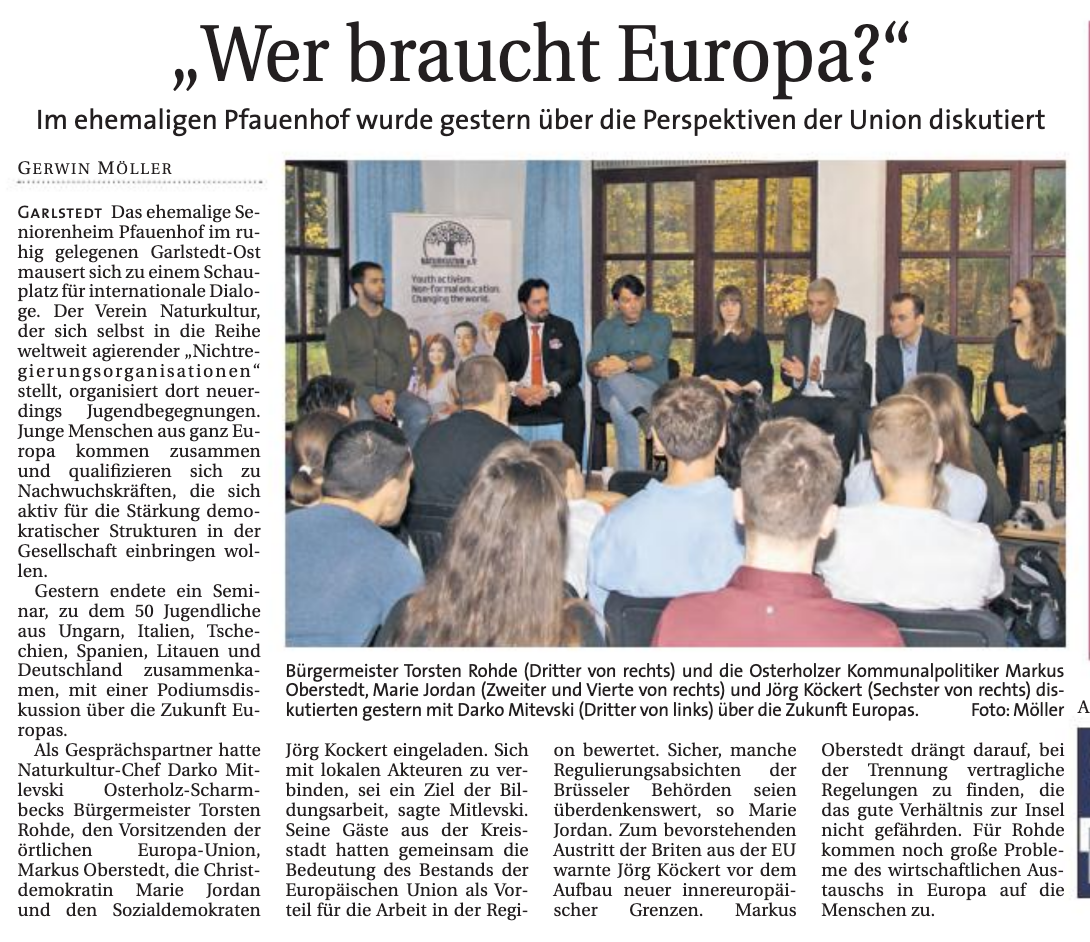 ====
Osterholz-Scharmbeck. Wohin steuert Europa und wie kann oder wird seine Zukunft aussehen? Darüber diskutierten im Kulturhaus Hinterm Horn 50 Jugendliche unter anderem mit Bürgermeister Torsten Rohde und Jörg Kockert. SPD-Mann Kockert ist der Wunschkandidat des SPD-Bezirks Nord-Niedersachsen für die Europa-Wahl. Mit im Boot waren zudem Marie Jordan als Ortsvorsteherin von Garlstedt und Vertreterin der CDU und Marcus Oberstedt als Kreisvorsitzender der Europa-Union Deutschland. Auch Oberstedt will bei der Europa-Wahl kandidieren.