If you are a caring, open-minded person and would love to work with children with special needs – this volunteering project is for you! For 12 months, you can support the team at Tobiasschule in Bremen, learn and grow together with the students, and make a positive impact!
Dates: 01.09.2021 – 31.08.2022
Location: Bremen, Germany
Hosting Organisation:  Tobiasschule und Kindergarten e.V.
Together with the Tobiasschule, we are looking for two motivated volunteers from an EU country to join us in Bremen!
About the hosting organisation
Tobiasschule is a Waldorf pedagogical school. It has small classes which include children with special needs, such as disabilities, learning difficulties or other needs. The Waldorf education method is one that strives to develop its pupils' artistic, intellectual and practical skills using an integrated and holistic approach. Therefore, the school has a lot of art classes, gardening lessons, students cook their meals together, frequently stage theatre plays and are a close-knit community.
Tobiasschule uses methods to give children with special needs, from kindergarten until high school graduation, the opportunity to get a quality education, and to provide a level playing field for everyone.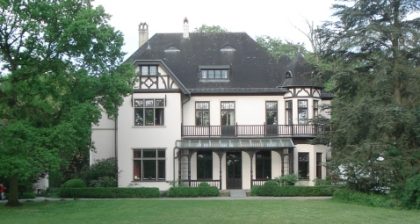 The school has great facilities. Located slightly on the outskirts of central Bremen, the school building is a beautiful old building which is surrounded by gardens, playing fields and woods. Despite the age of the building, it has a theatre stage and rooms for carpentry and practical activities like repairing bicycles.
"Receive the children in reverence, educate them in love, and send them forth in freedom" – Rudolf Steiner, founder of the Waldorf Pedagogy
The school has hosted ESC volunteers from Spain and Norway in the past two years, and they regularly also hosts apprentices, interns and volunteers on other programmes. As such, they have experience in having international team members and provide an inclusive working environment.
Position #1
Working with the students at the school, particularly the gardening and outdoor lessons, and sport lessons
Helping with the maintenance of the school grounds (gardening, taking care of the school chicken)
Helping out in the kitchen – the students and teachers cook their own lunch together
Helping out at events organised for the students, parents and community
Organising small local projects for the community of Bremen together with the other 12 ESC volunteers in Bremen
Position #2
Depending on your skills and interests and those of your fellow volunteer, the tasks can also be slightly adapted, swapped and changed. When you get invited for a Skype call with the Teachers during the selection process, you can ask for more details.
But – how is it to volunteer at Tobiasschule?
To get a better idea of what volunteering at the school is really about, you can check out the report of Pernille: https://www.naturkultur.eu/pernille-in-bremen-germany-1st-report/