***call closed*** Do you live your life according to the phrase "Healthy mind in a healthy body"? Do you enjoy doing sports and want to share your excitement over it with others? If the answer to both  is "Yes", then this ESC Voluntary Service is your chance  – come to Bremen and support Junge Stadt gGmbH  in their activities!
Dates: 01.04.2022 – 31.03.2023

Location: Bremen, Germany
Hosting Organisation: Junge Stadt gGmbH (Jugendfreizeitheim Gröpelingen and Jugendfreizeitheim Oslebshausen)

In collaboration with the Junge Stadt gGmbH, we are looking for one volunteer from an EU country!
About your hosting organisation and the tasks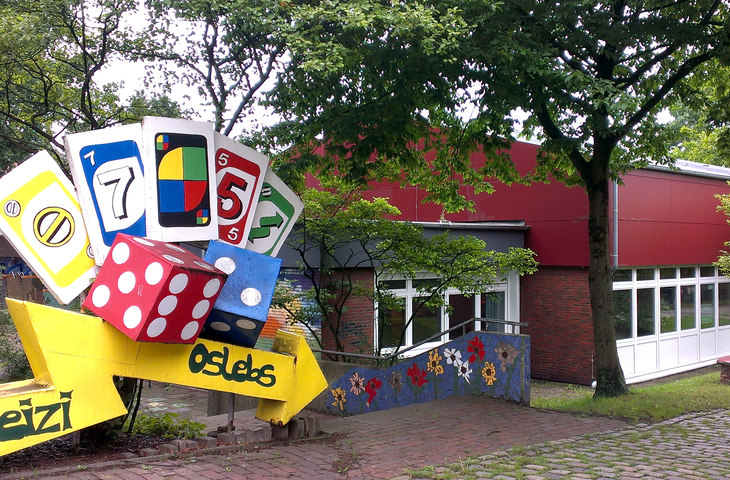 Junge Stadt gGmbH is a non-profit organisation which supports children and young adults on their way to an independent and responsible life. It consists of two residential groups and two youth centers for youngsters between 10 and 25 years. The volunteering will take part in both of the youth centers, which are located in the district of Gröpelingen.
The main goal of Junge Stadt gGmbH is to encourage youngsters to be active, to participate in meaningful activites, research their interests and develop new skills in a safe space. Since Gröpelingen is a district with a very high immigration rate, the visitors of the center are very diverse. It is a place for youngsters from different cultures to connect, make friendships and break prejudices while doing sports, arts and crafts, gardening, fixing their bikes, creating music and partaking in trips and other leisure activities.
Next to a place to hang out they also offer a gym, outside sports areas, a garden, music studio and a bike repairing workshop.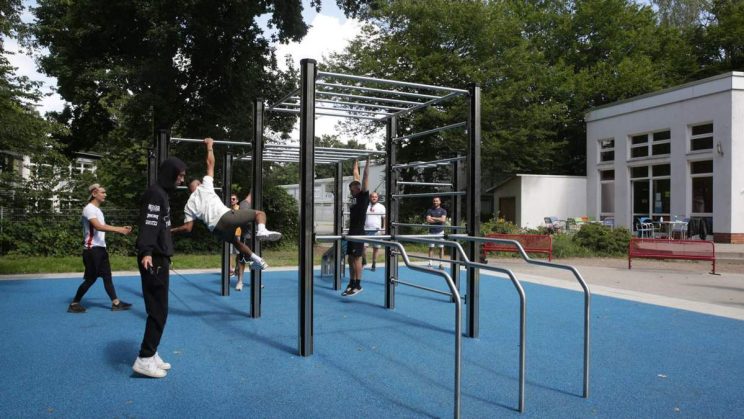 As a volunteer you will have an opportunity to:
Work in a multicultural group of experts from different areas.
Learn more about youth work and experience it first handed in two youth centers.
Participate in fitness, soccer, parkour and boxing trainings and develop your own according to your interests.
Help with music, arts&crafts, bike repairing and gardening workshops.
Develop your own ideas and turn them into projects.
Attend work camps, excursions and trips with the youngsters.
Your main tasks will include:
Spending time with youngsters in the daily center.
Supporting workers in sports related activities.
Promoting being active and living a healthy lifestyle.
Planning and implementing events together with the other volunteers for the community of Bremen
You do not need to have prior experience in youth work or sports education, as you will learn as you go along.
Logistics
NaturKultur e.V will be the coordinating organization in charge of all logistical matters.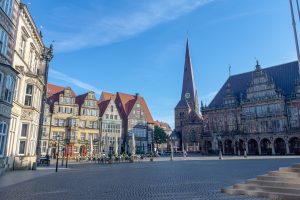 You will be accommodated in your own room a flat in Bremen with 4 other ESC volunteers.
Bremen is a city in North-West Germany (around 500.000 inhabitants), not far from Hamburg and the North Sea coast. It is a vibrant, multi-cultural city with a lot of young people and both a historical center and newer areas of towns.
As an ESC volunteer, you will receive health insurance, monthly pocket money for food and other expenses (246€ + 150€). Travel costs will be reimbursed depending on the travel distance (normally between 180-360€).
You will be supported by a Coordinator and a Mentor to help you get settled in your work place and the city of Bremen. You will also receive German language lessons of 1 hour per week.
But – how is it to volunteer in Bremen?
You can check out our Instagram Account @volunteersofbremen
And if you'd rather watch a video – here's Nikola's story, who volunteered in another organization Bremen in 2019.
You can apply, if you…
… are a resident of an EU Country (not Germany) and do not need a visa/residence permit.

… between 18-30 years old (on the day you start your ESC)
…are vaccinated against COVID 19 and the measles and can provide a certificate of good conduct
… can communicate in English (A2 or more) AND German (A2 or more) and/or are willing to improve your foreign language skills OR if you are a Turkish native speaker
… want to work with youngsters
… are active and enjoy doing sports with other people

… love to be creative and motivated about making a positive change in society
… are an open-minded person, motivated to work in a team and with people from different religious, cultural and social backgrounds
In short, this ESC project will give you the opportunity to learn and gain experience in a new professional environment, develop your self-awareness and knowledge about people with different backgrounds, learn more about a new culture and language, find your strengths and interests in an unforgettable, unique year in Bremen! The voluntary service is financed by European Solidarity Corps The mission of the ESC is to bring people from different backgrounds together to form a society based on mutual acceptance, solidarity and cohesion.
Application Deadline: 13.02.2022