The youth exchange "What's up, World?" aimed to give the opportunity to the participants to put themselves into others and take over another perspective through the power of storytelling, simulations, role playing games and direct contact with the local community.
Our motivation to participate in the youth exchange was very different. On the one hand, we were looking forward to meeting people from different cultural backgrounds and learning more about foreign cultures. We also wanted to learn more about the concept of empathy and understand the different difficulties between different groups and identities. Furthermore, this youth exchange was a great opportunity to improve our skills needed to work with people from different backgrounds and to empathize with their difficulties.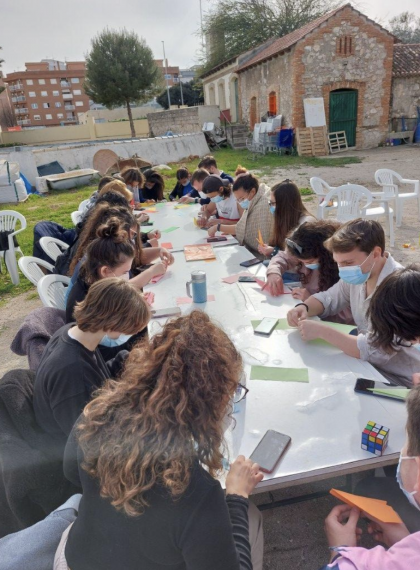 The project was characterized by many interactive workshops and varied games. At the beginning there were input sessions to understand the different dimensions of culture and empathy. In addition, there were games to simulate culture shock. At the end of the project, the different teams pointed out problems that can be traced back to the lack of empathy in their home countries. We also developed concepts for events, on how to solve these problems. As with every Youth Exchange, there are different cultural nights in which each country presents a little bit of their own country and the culture, and explores the culture of the host countries. Besides the scheduled sessions and workshops, the private exchange between the participants is also one of the highlights of each exchange.
All these activities helped us to uncover the main idea of empathy. We really enjoyed that we had a lot of activities, where we had a chance not only to have a simple discussion on a specific topic but to make an interactive activity first and only then to get deeper into discussion of the concepts, referring to a particular example. It was nice to experience how quickly we became  one team and that every participant was very motivated to learn and contribute. 
We were able to take many valuable experiences back to Germany. Some of us are already planning to participate in further projects and volunteer programs, as many new opportunities have opened up for some of us through exchanges among the participants, which are made possible by ERASMUS+, for example.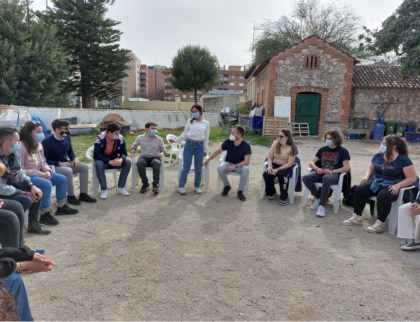 The project "What's Up, World?" was  financed by the Erasmus+ Programme.