*** Call closed***
What do you know about healthy food? When was the last time you tried a new sport? How about practising mindfulness? On this youth exchange, you will explore all kinds of healthy lifestyles!
Dates: 23 – 30 August 2021
Location: Castrillo de la Vega, Spain
If you are curious to learn how to take better care of your physical and mental health, then this project is ideal for you. The project brings together young people between the ages of 18 – 25 from Spain, Germany, Croatia, Bulgaria and Turkey. Each group will be composed by 5 participants and a Group Leader (age 18+).
Not only will you learn about healthy lifestyles, but you will also get to know people of other countries and nationalities! Don't worry if you're not fluent in English – just be curious, everyone will try their best!
You do not need prior experience in the topic, or be a sporty person – all you need is motivation and curiosity to try something new!
Accommodation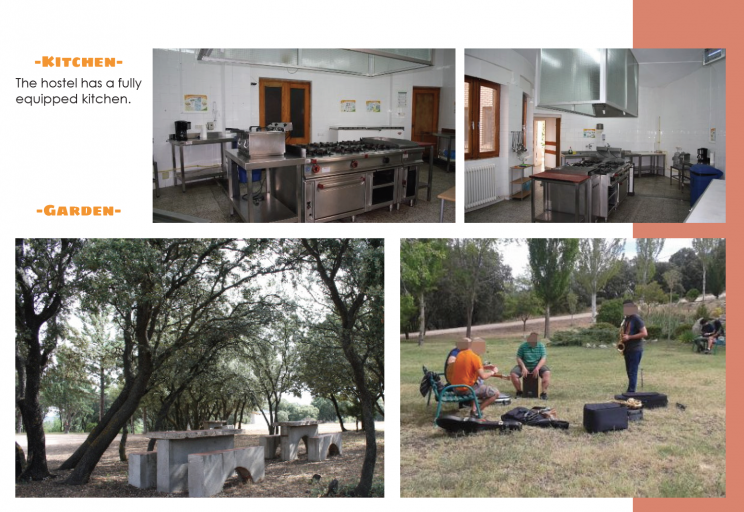 Castrillo de la Vega is a Spanish town in the province of Burgos, in the region of Ribera del Duero. The municipality has extensive vineyard plantations, which supply grapes both to the local cooperative and to important wineries located in the area and attached to the Ribera del Duero Designation of
Origin. The house where we will stay is far from the town, surrounded by nature, surrounded by 200 hectares of oak forest.
The accommodation is a simple hostel, and you will share the room with 5 other people of your gender.
All costs for accommodation and food are covered by the Erasmus+ programme. Travel costs will be reimbursed up to 255€ for participants from Germany. We charge a 40€ participation fee.
The project is hosted by Brisa Intercultural.
COVID-19
Before deciding to apply and attend the project, please be aware of the following Covid-19 restrictions.
You are required to make sure you have your European Health Card with you. If the backside of your health card is blue with the EU symbol on it, it is normally valid in all EU countries.
You need to book your own travel insurance at your own costs (i.e. through the Airline, ADAC, HanseMerkur etc.). Please note that, in case the German government will still have a travel warning in place during the time of the exchange, travel insurances will not cover your costs for i.e. a quarantine in Spain in case you get sick during the project. Please check if you would be able to pay for a prolonged stay in Spain, in case you would get sick.
Before your departure, you might be obliged to take a Covid-19 test (PCR, Antigen etc.) at your own costs. You may also be required to take another test at your own costs before your return to Germany, and spend 5-10 days in quarantine. This depends on the regulations at the time. You can check the current rules on the webpages of the Ministry of Health of your city/region, or also on the Webpage of the Foreign Ministry of Germany.
You can apply below if…
You are a resident of Germany
You are between 18-30 years old on the first day of the project
You are motivated to actively engage in the preparation of the German team, all activities in the project and organise a small workshop with your friends/classmates/family after the project
Please note that only residents of Germany can apply through the form below. Others have to contact the partner organisations in their respective countries:
Bulgaria: CET Platform, [email protected]
Turkey: Karadeniz Egitim ve Genclik Dernegi, [email protected]
Croatia: Udruga Eat Different, [email protected]
Spain: Brisa Intercultural, [email protected]
If you have any questions, please contact Irma: [email protected]
This call has been closed.