**** Call closed ****
If a Do-it-yourself-approach and an interest in environmental protection is who you are, this youth exchange is for you! Together with young people from 7 European countries, you will explore how to raise awareness for environmental protection using a variety of arts!
Dates: 15th-26th February 2021
Location: Online – ZOOM
"Art4Youth" is going to be an online youth exchange which will include 35 young people and 8 group leaders from 7 different countries: Spain, Croatia, Lithuania, Greece, Romania, Italy and Germany.
The youth exchange will focus on the topics of environmental protection and finding the ways how to reduce pollution in our everyday life. To explore this topic, we will use Art as a powerful tool for youth to become active and make a change in our communities and inspire others to become active as well.
The Goals of our project are therefore:
To show how art can be used for youth activism and in the discussion around important topics focusing on environmental protection
To give tools to youth from 7 different countries, empowering them to make the change in their local community
To create safe space where youth can explore their creativity and try different forms of art and share their culture and values with others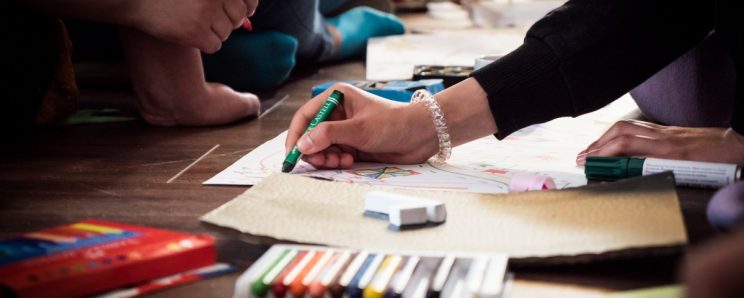 How is the exchange going to look like?
Sessions from Monday till Friday during the last two weeks of February (15.02-26.02)
The sessions will last 3 hours, including a 15 minute break
Learning by doing, non-formal methods and group work
Getting to know each other first, then trying different types of art and in the end an online art exhibition
Cultural presentations of one of the countries every day
The youth exchange will take place on Zoom, and the entire programme is for free. 
If you want to read more about the project, take a look at the Infopack
Are you a resident of Spain, Romania, Croatia, Greece, Italy or Lithuania? If yes, you can contact our partners in your country to apply to their open call!
Are you a resident of Germany? Then you can apply below, if…
You are between 18-30 years old on the first day of the project
Interested in topics of art, environment protection, youth activism
You are willing to actively participate on all sessions
You are motivated to give your best when speaking English  – don't worry, none of us are native speakers!
Previous experience in Erasmus+ is not required but you should show initiative for learning new things and working with other young people
If you have any questions, please contact Irma: [email protected]
This call has been closed and all participants have been selected.