It is difficult to tell in a few lines what this experience has meant for me and how it has influenced my choices of life and my way of looking at it. When I arrived in Bremen, I did not have many expectations, I had not left to pursue my dream or with a specific purpose, I just wanted to put as much distance as possible between me and my city of origin and forget the long and lonely months of quarantine. Deciding to spend a year in Bremen as a volunteer was a breath of fresh water. As soon as I arrived, I immediately felt at home and all my anxieties and worries are gone. I also arrived at the time of year that I love the most, autumn. Sometimes I felt like I was living in a fairy tale, one of those that I read as a child that spoke of small houses in the woods and rivers populated by elves, fairies and vengeful nymphs. The trees were beginning to slowly strip off their leaves that piled up along the avenues dyeing everything reddish and yellowish. The sky was clear and the grey rainy days still far away. Everything seemed so beautiful and new to my eyes and I will never forget the visual sensations I felt in those early days.
Although the lockdown measures were still in place I never felt alone because I was welcomed by a wonderful group of volunteers. I feel very lucky because unlike other generations of volunteers our generation has seen a very compact group formed. We have shared many beautiful experiences and memories that will always remain in my heart. I have learned a lot from each of them and I am very grateful to have had the opportunity to meet such wonderful people. If it is true that our life is like a movie, this year is one of the scenes that I would never want to cut.
What made this experience unforgettable were the little things. The journey to get to the circus school that I always did by bike with music at a very high volume to isolate myself from the outside world and the joy of having time to carve out just for me. The philosophical/frivolous chats with my flatmates where everything and nothing was discussed. The episodes of Friends that have made the days of quarantine a little more bearable. The days spent lounging or partying by the river or lake. So many beautiful moments captured in the photos that I browse with nostalgia now that I have returned home.
As far as work is concerned, participating in the various lessons in schools and in the marquee gave me insights into my future career and dispelled some of my doubts about what I want to do in the future. I realized that managing a group of children while keeping their attention is not as easy as I expected. Being children they tend to have a lot more energy than us adults and it's hard to keep them from getting distracted. By doing circus they can give free rein to their energy while having fun and at the same time developing motor, cognitive and communication skills. The children I taught have always been very committed and I was pleased to accompany them in the process of discovering their potential.
Here are the precious teachings that I have learned this year that can help also you not to lose your mind:
You cannot plan your life 'cause it always find a way to surprise you and like someone said life is what happens to you when you are busy doing other projects.
Enjoy every moment without thinking too much about what the future holds for you and try to have as few regrets as possible. Dream, believe in your dreams and even if you think you may fail, try it anyway.
It will be tough to go back to ordinary everyday life, answer the questions of relatives and old friends without bursting into tears and seeing faces that I have not seen in years.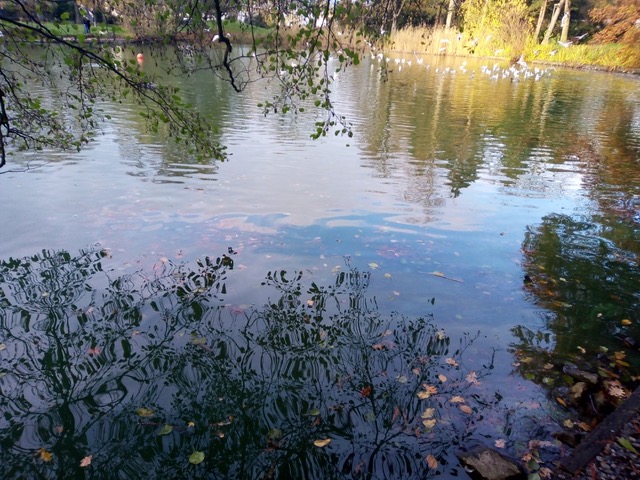 Rita is hosted by Circus Jokes on the project  "Achieve Recognition Through Social Media", financed by the European Solidarity Corps and Jugend für Europa.