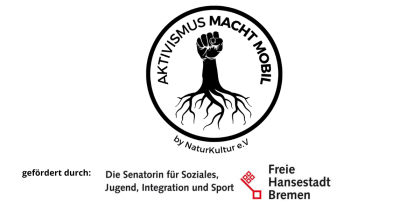 NaturKultur Bremen e.V. and Klimazone-Findorff will be collaborating by hosting a Loesje's creative writing workshop. Together they will introduce young people to Loesje and the creative writing methods to speak up about topics such as Human Rights and environmental justice. Participants will collectively work through fun, creative writing activities to create their own posters that bring awareness to important topics, simultaneously spreading positivity, initiative, and motivation. With Black texts on white paper, we make inspiring observations on the world, something humorous that makes you think, reflect and react, including an exchange of opinions in the public space. Our main topic for this workshop will be sustainability.
.
For registration and inquiries, please contact us at: [email protected]
Our first Loesje poster series in collaboration with Klimazone-Findorff e.V, created during the European Week of Waste Reduction 2023.