A too small soviet sleeping wagon, a loud car and "Gop Gop Gop" by Verka Serduchka.
Hard to believe, but my first week in Ukraine, and especially in Vinnytsia, was truly amazing. And I'm not exaggerating. Actually, I couldn't expect myself that I would write that before coming here. Truth be told, I had a lot of social fears. I thought that I might have to stay in my room all day, completing a few tasks and maybe go outside alone to see the city once or twice, not getting to know anyone, and generally isolating myself. In fact, I'm going out every day and already have almost as many friends as I do in Germany.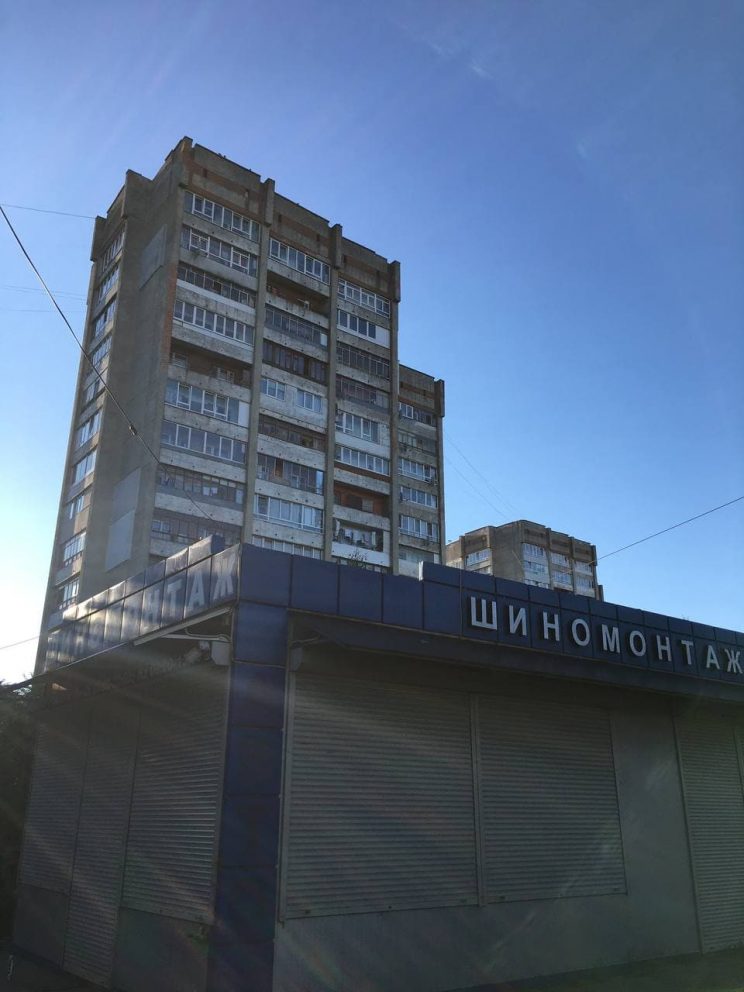 To begin with, I'm especially thankful to members of Pangeya Ultima who make my stay so enjoyable: Iaroslav, who is patient and supportive when it comes to my tasks and represents the project really well; Olya, my supervisor and teacher, who showed me the city and whom I am sorry to torture with my questions about Ukrainian grammar; the other members and volunteers, who all made me kind of forget that I am actually far from home. During our first weekly meeting we were discussing work process, but that felt more like a meeting with friends rather that a work related matter. In addition, all the local people are friendly and open, always happy to teach you some Ukrainian, eager to learn some German and just kind-hearted.
And now about the country itself, the things I've seen in Ukraine so far. To be honest, I am really happy whenever I see huge socialist prefabricated blocks. I don't exactly know why. Maybe because I have good memories connected to them from my trips to Poland when I was a child or I just like the distinctly harsh, but also kind of cozy flair of them. No matter the reason, it is safe to say that it was not a problem for me to get accustomed to my flat and the view of all the other grey panel buildings at all. In fact, the moment I saw these giants for the first time in Ukraine a wide grin spread over my face and I asked myself: "My god, what have I brought myself into?". Probably, this question bothers you as well. So, now I'm going to explain what brought me to Ukraine.
I was always interested in Slavic cultures, languages and countries, probably because of my father, who is from Poland, and my mother who both work on intercultural events. In addition, they've immerged me in music of Goran Bregovic, Verka Serduchka, Leningrad and in folk songs, like Marusja Ras Dwa Tri, Hej Sokoly, Pidmanula and Kak za Donom. At university I want to continue studying Slavistics, so I think it's very reasonable to take a gap year after the high school and experience this culture. Poland is well familiar to me, Russia is also rather obvious. On the contrary Ukraine and the Ukrainian language were quite unknown for me so I accepted this challange. So, I was very happy to find this project in Vinnitsa.
And back to the city, of course, there's more than soviet buildings. All over the city there are a lot of green places and things with great historical context: old walls of a medieval fort radiate mystical atmosphere and make you imagine how it must have been here in ancient times, orthodox churches with their golden onion roofs which shine in the sunlight of the evening.  It is truly amazing and I can't wait to explore more and more of this beautiful country.
I'd like to finish my blog with two hilarious stories.
First one is about an old soviet sleeping wagon on the train I took from Lviv to Vinnytsia. There for ten minutes I was struggling to understand how I am supposed to get on my bed which was above another bed until another passenger demonstrated it to me. And then I, 1.95 m tall, squeezed myself into the small short bed, ramming my head against the ceiling multiple times, and tried to get some sleep.
Second one is about a loud car. One evening we went out, took some snack, sat on a bench and accidently became observers of such a situation. A car pulled up nearby and people started to get out of it. At first, it was a reasonable amount of people for a car, like 3 guys, but slowly more and more people got out of the car. We were surprised how so many people could fit into the car. And then to our complete astonishment a trunk opened and one more drunk guy got out of there. Loud music "Oi khto pi'e tomu nalyvaite" played in the car and all of the people were dancing. Next song was "Gop, Gop, Gop" by Verka Serduchka, and I was happy to be able to dance and sing along.
Now I'm sure that in Ukraine I won't be bored even for a day and super excited about what awaits me.
Juliusz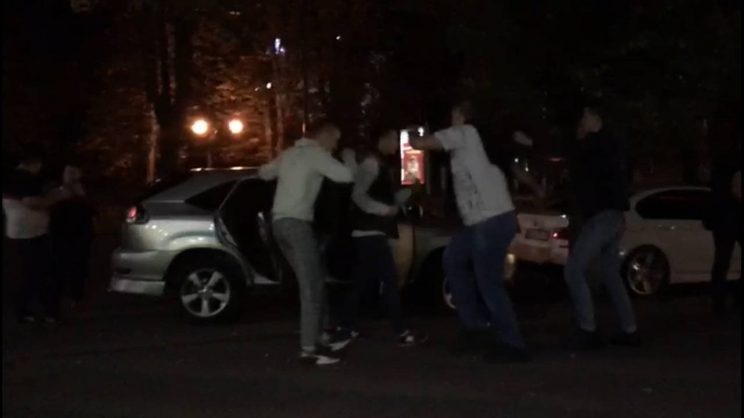 Juliusz is hosted by Pangeya Ultima on our project "Volunteers for a Green Future", financed by the European Solidarity Corps and JUGEND für Europa.