Moin! 🙂
I'm Ionut and at the moment I'm doing my European Solidarity Corps project in ServiceBureau Jugendinformation, a branch of the youth education center LidiceHaus, in Bremen, Germany. Here's a little insight of my journey so far 🙂
After finishing my degree in Journalism in Barcelona, I wasn't very sure of what I wanted to do next. Was I ready to start my masters studies online? Was it easy to find an internship or a job for a fresh college graduated journalist? Definitely the answer was no for both questions. And then I found out about long-term volunteering opportunities!
I have always enjoyed travelling and living abroad, meeting new people, new cultures, learning about new ideas and having different experiences from my usual routine back home.
It took me a couple of weeks to find a project which could really motivate me but by the end of September I had already had an interview with my current mentor and some positive news: in two weeks I was moving to Bremen! So I packed my things, said lots of goodbyes to friends and relatives —still surprised by the fact that I was moving to another country during a global pandemic— and on the 15th of October I moved to Bremen!
Looking back now, I feel that time is going by so fast but that translates into having so many new, exciting experiences I would have missed if I hadn't had the chance of volunteering abroad.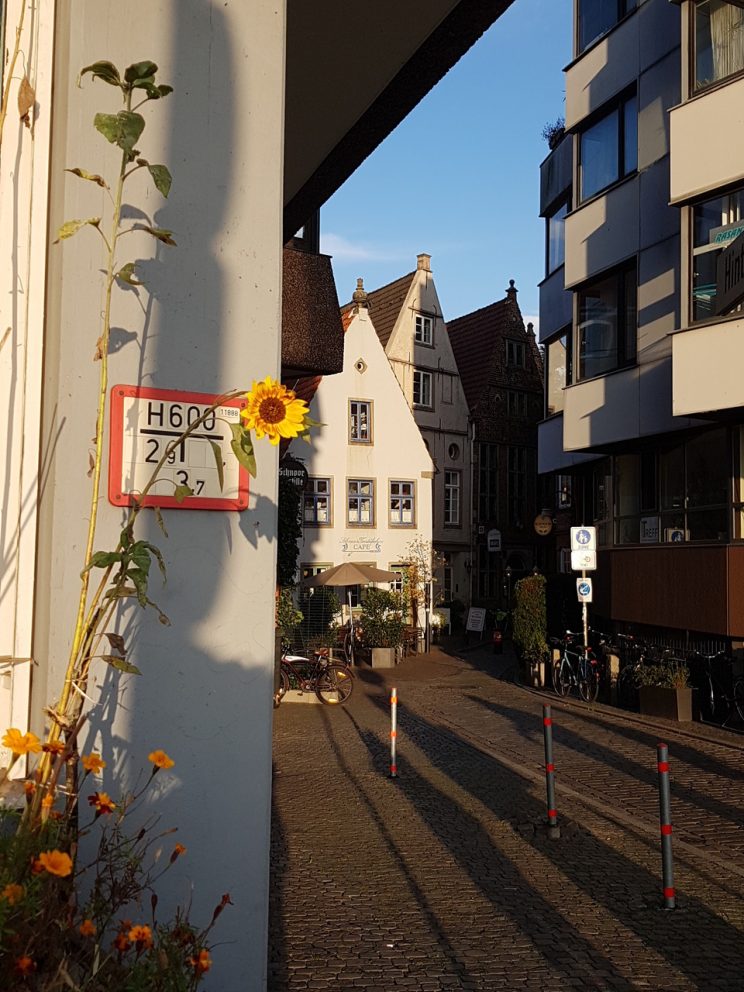 My hosting organization is located in one of the beautiful islands on the Weser river close to the city center. Their main goal is to offer a non-formal, political and social education to youngsters and professionals in the field of youth education and social work. My main tasks are working with Social Media and PR, so you'll often find me creating posts for Instagram, videos about different workshops we offer, Facebook events or just taking pictures (one of my passions). We even created a hashtag, #IJAweitermachen, where we collect and share Digital practices and methods for keeping up with the international work adapted to nowaday's times.
Because there are so many things going on at my organization, I decided to also collaborate in different projects, specially international ones on the diverse topics of Decolonialism, North-South Global cooperation and even a Circus Exchange. Locally, I'm collaborating on a Fake News and Journalism exhibition and a promotional video for Erasmus+ projects and ESC. It's definitely being an experience that's making me learn a lot of new skills and ideas different form my academic background.
And of course these past months have been great also thanks to the volunteers community that we have here in Bremen. I guess, if you read the previous posts from my friends you already have an idea about it, but we are a total of 13 international volunteers. Of course, it has been very difficult for us as a big group to gather around and do things all together due to the pandemic, but we have managed to adapt to it and we virtually connect for games, live baking competitions or movie nights together. 
When possible, we also meet and cook, sing karaoke until late night, dance, watch movies or have bike rides around Bremen.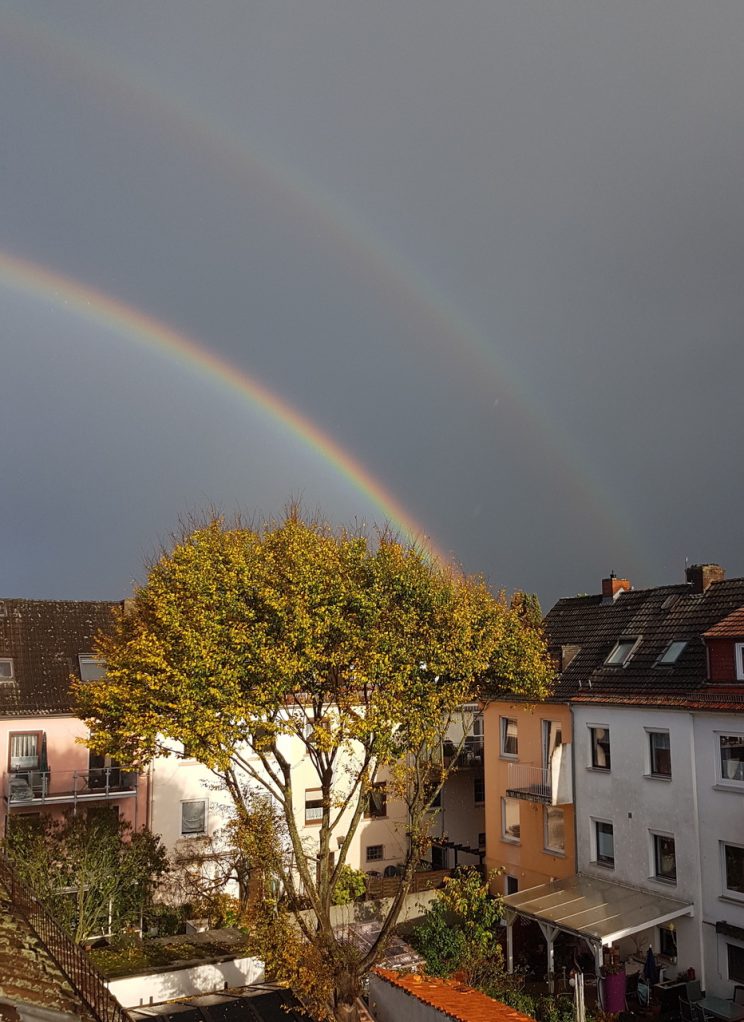 I decided to hop on this journey with little expectations and let myself surprise…and I can for sure say, after a few months in Bremen that it was the right choice and I wouldn't change it at all! I can't wait to see what the next months of my volunteering will look like, but I will try to make the most of it until my project finishes!
See you around 🙂
Ionut
Ionut is hosted on our project "Achieve Recognition Through Social Media", financed by the European Solidarity Corps Programme and Jugend für Europa.