Hi everyone, I'm Giacomo, I'm 25, I'm from Monza, a small big city close to Milan in Italy.
Since the end of November I have been doing my ESC project in Bremen in the Deutches Tanz Film Institute as a videomaker, it is a beautiful and educational experience, I like to use my skills to help and learn many new things every day, especially when it comes to dance that was a subject I had never been interested in before.
Before participating in this project I traveled a lot around the world, I was in India, Japan, United States, Canada, South Africa and also in many European countries working for short periods on multimedia projects, I love to discover new cultures and lifestyles outside my country and thanks to this ESC project I am having the opportunity to spend a lot of time in Germany and also to get in touch with young people from many different European countries and learn about their culture, it's really very interesting!
Another really nice thing is the sense of welcome and belonging that I have had since the first day, both at work and in our group of volunteers a beautiful friendship was immediately formed, we support each other and we never stop having fun.
That's all for now, I hope to have other good things to tell in the future!
Giacomo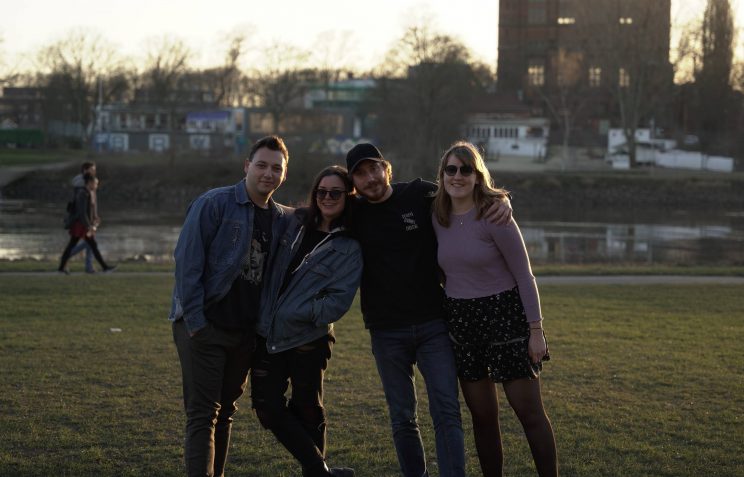 Giacomo is hosted on our project "From Global to Local", financed by the European Solidarity Corps and Jugend für Europa.