*** Call closed!***
If you are a caring, open-minded person and would love to work with children with special needs – this volunteering project is for you! For 12 months, you can support the team at Tobiasschule in Bremen, learn and grow together with the students, and make a positive impact! 
Dates: 01.11.2020 – 31.08.2021
Location: Bremen, Germany
As part of the project "From Global To Local", we will invite 5 young people to volunteer at 5 different institutions in Bremen. Together, you will be making an active contribution to our city, the people that live in it, and the environment we share together. The European Solidarity Corps wants to bring people from different backgrounds together to form a society based on mutual acceptance, solidarity and cohesion.
This project position will be hosted by Tobiasschule und Kindergarten e.V.
About the hosting organisation
Tobiasschule is a Waldorf pedagogical school. It has small classes which include children with special needs, such as disabilities, learning difficulties or other needs. The Waldorf education method is one that strives to develop its pupils' artistic, intellectual and practical skills using an integrated and holistic approach. Therefore, the school has a lot of art classes, gardening lessons, students cook their meals together, frequently stage theatre plays and are a close-knit community.
Tobiasschule uses methods to give children with special needs, from kindergarten until high school graduation, the opportunity to get a quality education, and to provide a level playing field for everyone.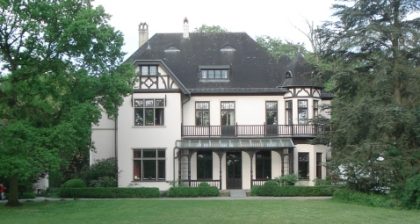 The school has great facilities. Located slightly on the outskirts of central Bremen, the school building is a beautiful old building which is surrounded by gardens, playing fields and woods. Despite the age of the building, it has a theatre stage and rooms for carpentry and practical activities like repairing bicycles.
"Receive the children in reverence, educate them in love, and send them forth in freedom" – Rudolf Steiner, founder of the Waldorf Pedagogy
The school has previously hosted ESC volunteers, but regularly also hosts apprentices, interns and volunteers on other programmes. As such, they have experience in having international team members and provide an inclusive working environment.
Your responsibilities include:
Working with the students at the school, especially supporting teachers in the lessons, the kitchen and after school activities
Organising your own small workshops or activities for the children during the school day
Helping out at events organised for the students, parents and community
Other than the work at your hosting organisation, you will organise 2 bigger events for the community of Bremen together with the other 4 volunteers on this project. The topic, framework, audience – everything will be up to your team to decide! An incredible chance to make an impact on something that you are passionate about!

Logistics
NaturKultur e.V will be the coordinating organisation in charge of all logistical matter.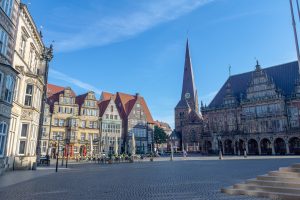 You will be accommodated in a flat in Bremen with three other ESC volunteers.
Bremen is a city in North-West Germany (around 500.000 inhabitants), not far from Hamburg and the North Sea coast. Bremen is a vibrant, multi-cultural city with a lot of young people and both a historical centre and newer areas of towns.
As an ESC volunteer, you will receive health insurance, monthly pocket money for food and other expenses (246€ + 150€). Travel costs will be reimbursed depending on the travel distance (normally between 180-360€). If you need a visa, we will support you in the process with the embassy.
You will be supported by a Coordinator and a Mentor to help you get settled in your work place and the city of Bremen. You will also receive German language lessons of 2 hours per week.
You can apply, if you…
… are a resident of an EU Country (not Germany)

… between 18-30 years old (on the day you start your ESC)
… can communicate in English (A2-B1) and German (A2) and are willing to improve your language skills
… love working with young people and want to learn more in that field
… love to be creative and are passionate about making a positive change in society
… have patience and care about helping other people grow
… are an open-minded person, motivated to work in a team and with people from different religious, cultural and social backgrounds
In short, this project will give you the chance to become a part of a school community, learn what it's like to work with a variety of young people, form friendships and learn how to work in a team – while living in a new city and culture together with other young Europeans!
If you have any further questions, please get in touch with Irma: [email protected]
Sounds like your dream project? Apply below!
Please note that you can only apply if you live in an EU country.
Deadline: 23.08.2020
(School building image copyright: Tobiasschule und Kindergarten e.V.)