Are you passionate about art and work with children? Do you care deeply about social justice and creating an inclusive environment for everyone? This volunteering project combines all of that! You can join the team at the Kultur Vor Ort e.V., a unique organization that strives to empower children and young people through art!
Dates: 03.10.2023 –  31.08.2024 
Location: Bremen, Germany
Please note: Due to the timeframe, this call is only open for residents of an EU Country (not Germany) or people that have no need for a long term visa for Germany.
About the hosting organization
Kultur Vor Ort e.V. was founded in 1998 as a cultural initiative to offer brighter future for youth of Gröpelingen district. The main idea of it is to use art and culture as a way for youngsters to develop new skills, express themselves and build their self confidence.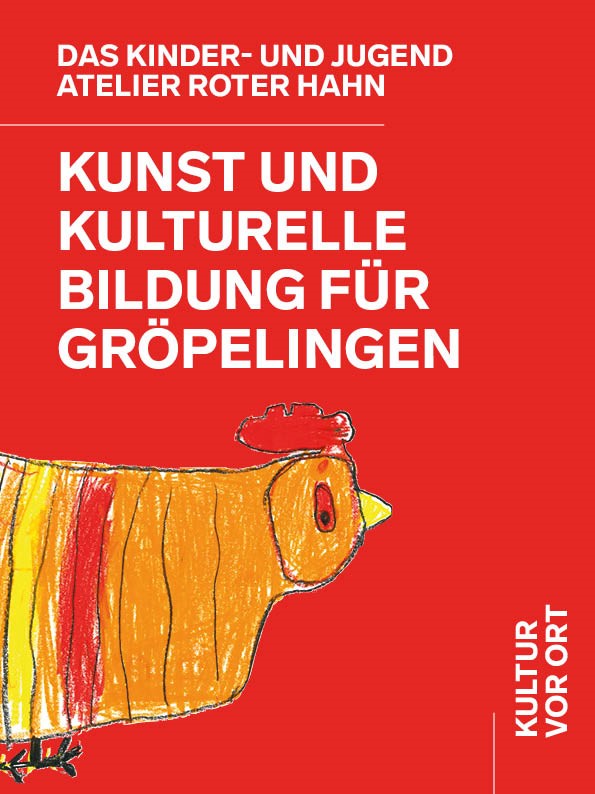 The organization mainly works with 7 – 16 years old children and youngsters with fewer opportunities. Most of them have a migration background. Their approach is resource-oriented, which means the focus is on the children's abilities and strengths.
The center is located in Gröpelingen in the walking distance of your accommodation. It consists of an artists house with a gallery, café, children's and youth area, artists' studios, education center and mobile art studio. They offer daily wood, clay, print and free design workshops. In Atelierhaus Roter Hahn they organize artist exhibitions and art projects in collaboration with different schools and daycare centers. They also hold larger events as for example the biggest storytelling festival in Germany.
Instagram: @kulturvorort
As a volunteer you will have an opportunity to:
Work in a multicultural group of experts from different areas.
Participate in all of the arts and design projects and festivals.
Get basic knowledge of artistic techniques in printing, free design, clay, woodwork, sculpture making.
Learn how to work with a diverse multilingual group using methods of non violent communication.
Develop your own ideas and turn them into projects.
Your main tasks will include:
Working with groups of children in art studios.
Supporting, assisting and guiding children with their individual and joint art work.
Participating in projects with other collaborating organizations.
Planning and implementing events together with the other volunteers for the community of Bremen
Don't worry, previous experience is not required, it is more important that you are patient, willing to learn and open to ask questions. You will receive training from the staff at the institute and learn as you go along.
To get a better idea of what this position entails, you can read Julia's first report.
Logistics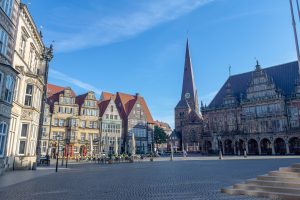 Our organisation, NaturKultur Bremen e.V., will be the coordinating organisation in charge of all logistical matters.
You will be accommodated in a flat or a house in Bremen with 4 other ESC volunteers. You will have your private bedroom and share the kitchen, bathroom and other spaces in the flat/house with other volunteers.
Bremen is a city in North-West Germany (around 500.000 inhabitants), not far from Hamburg and the North Sea coast. Bremen is a vibrant, multi-cultural city with a lot of young people and both a historical centre and newer areas of towns.
As an ESC volunteer, you will receive health insurance, monthly pocket money for food and other expenses (242€ + 150€).
Travel costs will be reimbursed depending on the travel distance (normally between 180-360€).
You will be supported by a Coordinator and a Mentor to help you get settled in your work place and the city of Bremen. You can also attend our German conversation class of at least 1 hour per week, and use the OLS Language Tool to learn German online independently.
But – how is it to volunteer in Bremen?
And if you'd rather watch a video – here you can check out some stories from our volunteers.
Or find out more about Maria, who was volunteering in a school in Bremen.
You can apply, if you…
… are a resident of an EU Country (not Germany) or have no need for a long term visa for Germany

… between 18-30 years old (on the day you start your ESC)
…are vaccinated against COVID 19 and the measles and can provide a certificate of good conduct
… can communicate in English (A2 or more) and German (A2 or more) and/or are willing to improve your foreign language skills
… are passionate about art and working with children

… love to be creative and motivated about making a positive change in society
… are an open-minded person, motivated to work in a team and with people from different religious, cultural and social backgrounds
In short, this project will give you the chance to become a part of a really special mission in an organization in the youthwork and arts sector, develop your arts and crafts skills and learn to use different pedagogical approaches. You will also be able to use your own interests and skills to create different projects and help with hosting of local events while finding ways of how to work in a team – while living in a new city and culture together with other young Europeans!
If you have any further questions, please get in touch with Lina: [email protected]
Sounds like your dream project? Apply below!
Deadline: 24.08.2023
We will get back to you after the deadline.