*** Call closed!***
Do you love going to the theatre? Have you always dreamed to peek behind the curtain and see what the backstage life looks like? Would you like to combine that curiosity with social media mangagement? This is your chance!
Dates: 05.10.2020 – 30.09.2021
Location: Bremen, Germany
In short…
This project gives you a chance to become a part of a real theatre for 12 months, learn what it's like to organise performances and workshops from zero, how to cover performances and events using different kinds of (social) media, learn technical skills and how to work in a team – while living in a new city and culture together with other young Europeans!
About the background of the project
As part of the project "ARTS – Achieve Recognition Through Social Media", we will invite 5 young people to volunteer at 5 different institutions in Bremen. In Bremen there are a great many inspirational NGOs that do amazing work for the local community, through many varying activities and methods. They act in solidarity in order to give those with less opportunities the chance to take and active part in their communities and shine. Unfortunately these acts of solidarity are not always recognised to the degree that they perhaps deserve by the wider population, due to lack of social media presence. This project hopes to set about solving this problem by introducing young passionate volunteers into the teams of these NGOs so they can help build up their social media pages and get more recognition, and not only that, but also inspire more people to act in solidarity. The European Solidarity Corps wants to bring people from different backgrounds together to form a society based on mutual acceptance, solidarity and cohesion.
This project position will be hosted by Integration durch Kunst e.V., which is managing Theatre11.
About the hosting organisation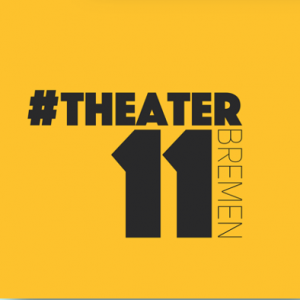 Theater 11 has existed as such since 2014, though the idea dates back to 2009. Back then, while she was studying, Kira Petrov wanted to open a arts school for everyone. In 2011, she opened the NGO called "Integration durch Kunst e.V.". In 2014, Theater 11 started operating as a splinter group of the NGO, thus making Kira's ambition a reality.
Theater 11 is a professional theatre group, which also teaches theatre to kids and young people, according to the standard of the Moscow University of Arts.
Many of the actors and actresses at the theatre have a migration background, which gives the theatre an inclusive theme. It produces plays in German, Russian and sometimes English.
Curious? Check out their Website, Instagram @theater11bremen, Facebook and YouTube!
Your responsibilities include:
Helping with the publicity work of the organisation (social media, video editing etc.) – you can check the organisation's channels above!
Working with young people at the theatre – organising theatre workshops together with the staff
Helping out backstage with technical tasks before, during and after the performances
Sourcing and creating materials, such as costumes and props, if needed
The working languages in the theatre are mostly Russian and German, so if you bring skills in either of them, it will be much easier for you to adapt and integrate.

Logistics
NaturKultur e.V will be the coordinating organisation in charge of all logistical matters.
You will be accommodated in a flat in Bremen with other ESC volunteers, and you will have your private room.
Bremen is a city in North-West Germany (around 500.000 inhabitants), not far from Hamburg and the North Sea coast. Bremen is a vibrant, multi-cultural city with a lot of young people and both a historical centre and newer areas of towns.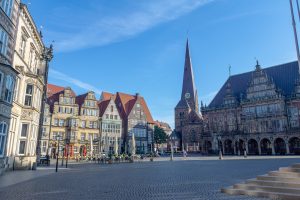 As an ESC volunteer, you will receive health insurance, monthly pocket money for food and other expenses (246€ + 150€). Travel costs will be reimbursed depending on the travel distance (normally between 180-360€).
You will be supported by a Coordinator and a Mentor to help you get settled in your work place and the city of Bremen. You will also receive German language lessons of 2 hours per week.
You can apply, if you…
… are a resident of an EU / European country

… between 18-30 years old (on the day you start your ESC)
… can communicate in German and / or Russian and are willing to improve your language skills
… are interested in theatre, social media and working with young people – previous experience is not needed, but motivation is key!
… love to be creative and are passionate about making a positive change in society
… are an open-minded person, motivated to work in a team and with people from different religious, cultural and social backgrounds
To summarise, with this volunteering project we will give you the opportunity to learn and gain experience in a different working environment, discover a new culture by being immersed in it and perhaps most importantly to find and build on your strengths and interests in a year in Bremen which you will never be able to forget!
If you have any further questions, please get in touch with Irma: [email protected]
Applications have closed. We will get in touch with you soon!